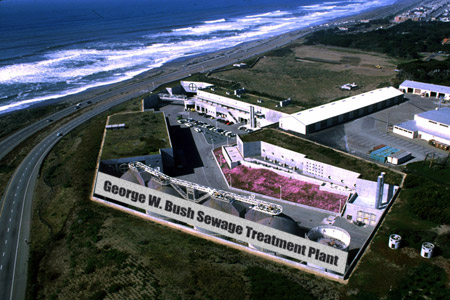 San Francisco voters have, in an upcoming election, the opportunity to name a prominent civic structure after the current president.
George W. Bush, whom many historians consider to be the worst president in US history, is nonetheless being singled out for the honor of having his name engraved on a building overlooking the beautiful Pacific Ocean.
If the measure passes, locals and tourists alike will be able to look up in wonder at the George. W. Bush Sewage Treatment Plant.
After two failed presidential terms, which built on a number of failed business ventures, will George W. Bush, at long last, be flushed with success?