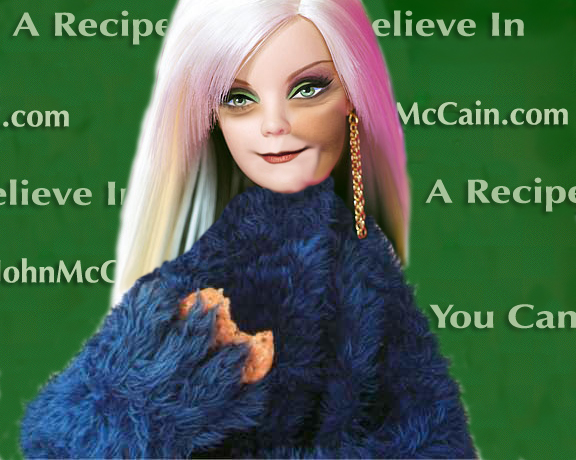 You probably thought that when Cindy McCain's reputation was sautéed by a low-level campaign staffer who plagiarized the Internets for less than authentic McCain Family recipes for the McCain website, that they would have at least smacked her hand— the intern, not Cindy— and told her to go and sin no more.
But the little dollop has had a relapse into her half-baked ethical ways, by burning a little cookie dough capital and stealing a Hershey's Kitchens "recipes for every occasion," this occasion being an article for the July Family Circle Jerk.
Cindy attributes the recipe to "a good friend," which raises questions about just who the beer magnate is fraternizing with at campaign headquarters while hubby Johnnie is off raising questions about why he can't provide the nation with anything but the same old recipe for disaster.