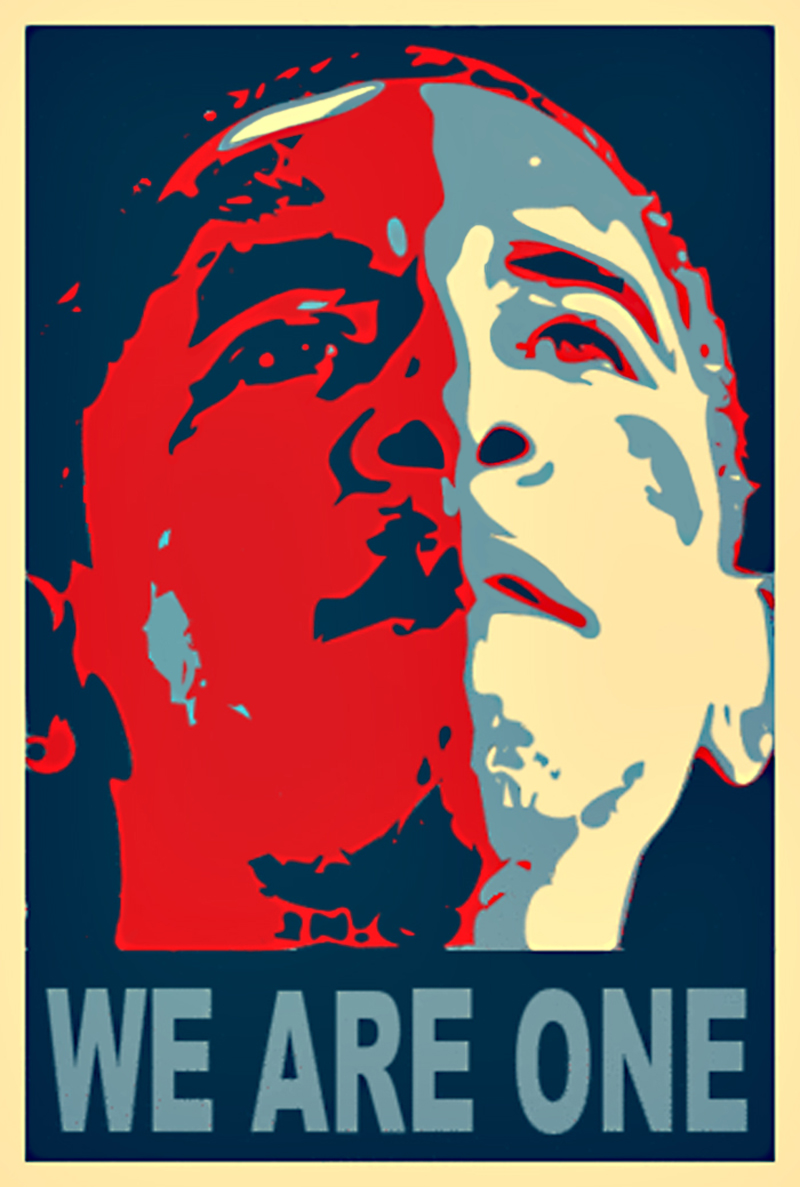 One factor in getting your face out there before the masses is, well, good graphics.  Barack Obama was embraced by many artists, and an early poster appeared with the single word, "PROGRESS" and quickly became iconic, and unleashed a new graphic meme on an unsuspecting electorate.  Now "Paste" Magazine, through ObamIcon Me, has made it easy to make your cat famous,  ridicule a war criminal, or praise progress in the definitive colors of progress and with the image of your choice.
Based on a photoshop filter, the interface allows you to webcam or download an image and add the copy of your choice, for an amazingly facile poster of. . . anything. (H/T to Quaker Dave for infecting me.)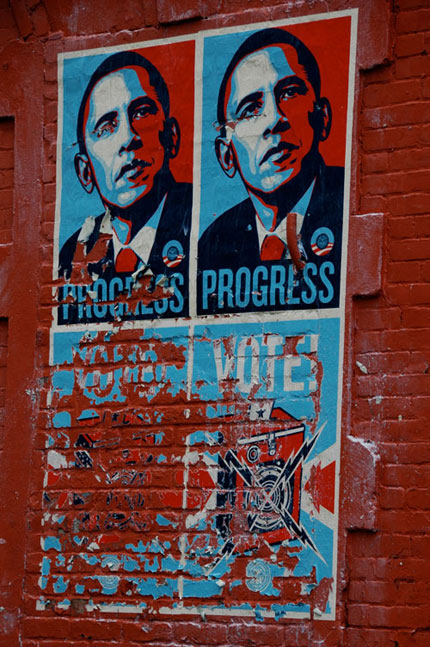 The original poster on a actual wall somewhere
Some other posters I made. . .