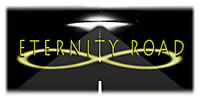 The Small Voice

We know that the still small voice is there to be heard, and yet every excuse is made not to find the time to listen to it.  You think you desire to put aside a small part of each day for your divine appointment, and yet, your mental appetites make it impossible of accomplishment.  Some people even find this modicum of order irritating;  but you can be sure it's the animal in you getting its lazy on. Order, alertness, effortless attention, awareness of the Divine— is rest.
But.  Don't make this a task.  You're just bringing a little order out of the chaos.  Start the moment you wake up.  Wash your little beastie mind like you would your face, by saying who's Will it is you want to do:  "Not my will Father, but your will be done"—  it brings the inner you to the fore, the one that will teach you;  the power within you to make your days brilliant.
So;  on your brow;  on your lips;  in your ears;  in your heart;  hear the Divine.  Keep yourself gentle and tender, for that is the way of peace.
Restated from Letters of the Scattered Brotherhood • 1948
• • •
The hope of a better nation— a better world—
is bound up in the progress and enlightenment of the individual.
• • •