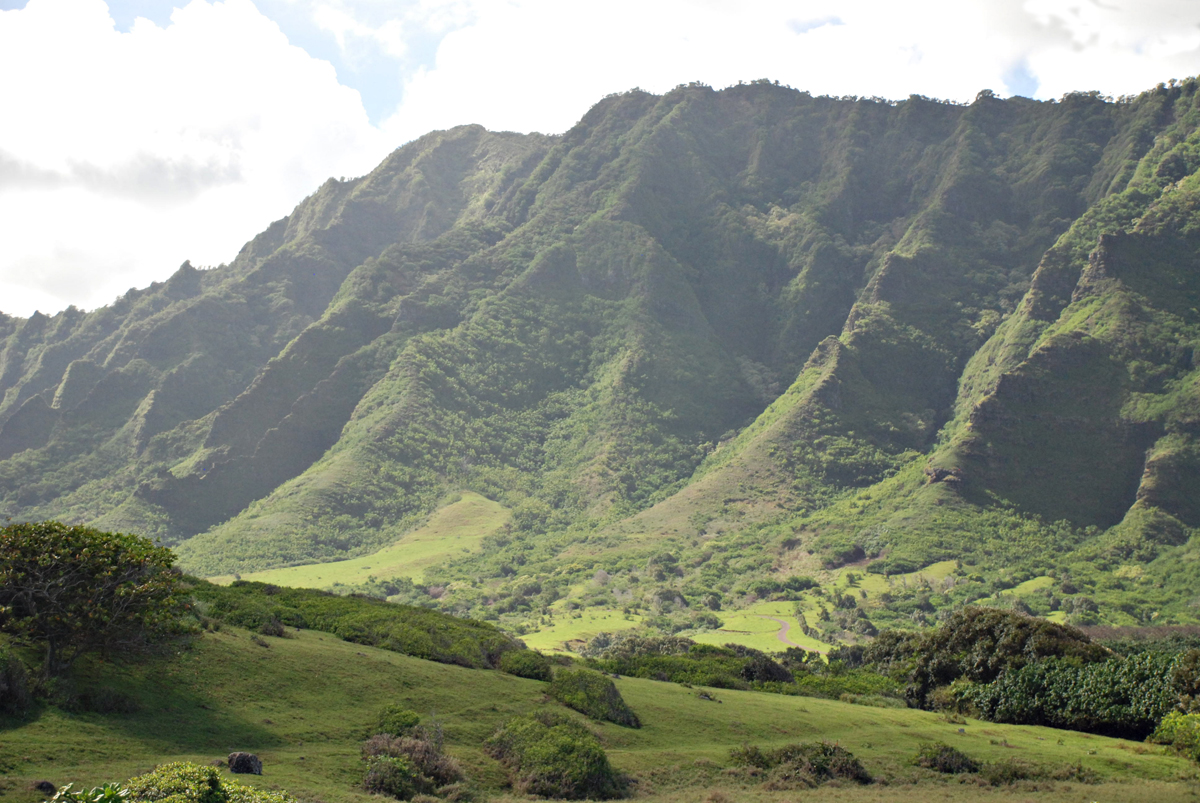 The Ko'olaus are whispering. . .
KAILUA — Sorry, no time for blogging today! We're off to write a few haiku in the Ko'olau ramparts.  Talk amongst yourselves;  I'll give you a topic:  Mangoes are better than Papayas because. . .
Or, if you simply must get mucked-up up to your eyeballs:  John Asscroft is a barely sentient being because. . .
Discuss.