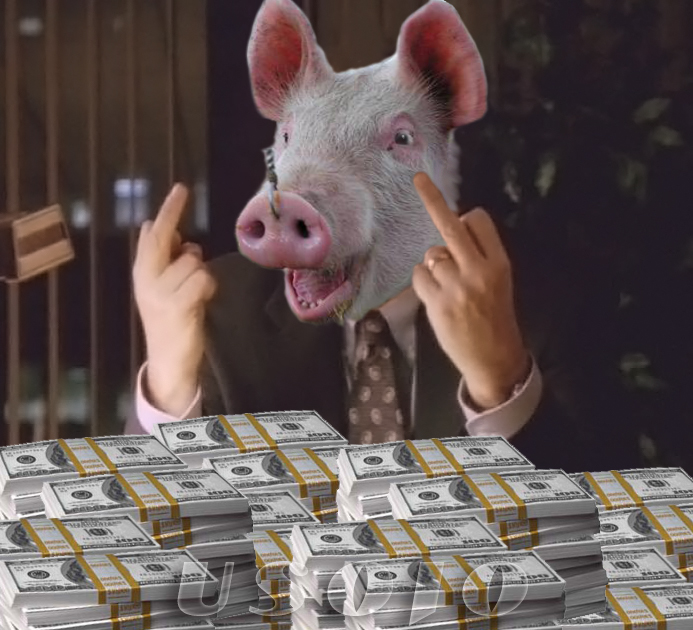 Fuck you, little people!  I got mine—  see if you can get yours.
When it comes to economics, the profit motive is to the service motive what fear is to love in religion. But ruthless competition— for example, this, this, or this— that is based on the narrow-minded pork of self-interest, eventually destroys even the very things it seeks to maintain.  And when it comes to real values— the exclusive and self-serving motive for profit is clearly incompatible with so-called Christian ideals— and even more incompatible with the actual teachings of Jesus.
But for now, the profit motive keeps many otherwise lazy-assed slobs hard at work, bringing home the bacon.
The profit motive is altogether base and wholly unworthy of an advanced culture; despite the fact it's an indispensable factor throughout the earlier phases of civilization.
The motivation of profit must be with us until we have superior nonprofit motives for economic striving and social serving.  The transcendent urges of superlative wisdom, intriguing brotherhood, and excellent lure of spiritual attainment can then remotivate the best in our selves.
•
Present-day profit-motivated economics is doomed unless profit motives can be augmented by service motives.
—The Urantia Papers