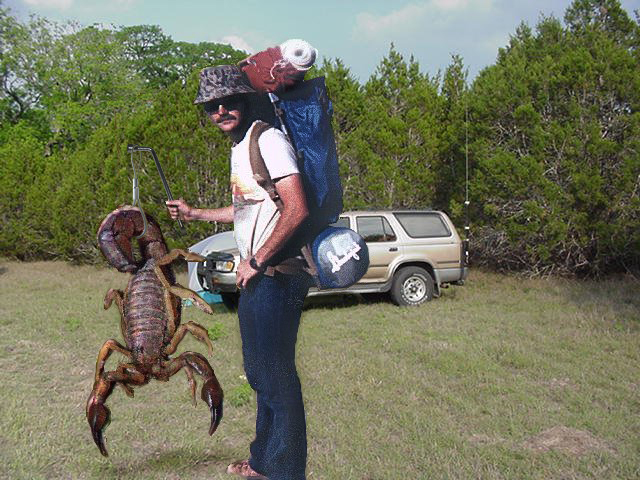 Bush judge: sharing a cell box with an insect (or a giant scorpion) is not torture. (Click it.)

Glenzilla on the content of the just released Torture Memos:
Just consider parts of this August 1, 2002 Memo (.pdf) by then OLC official (and now-federal judge) Jay Bybee, authorizing the following techniques for Abu Zubaydah, who was shot three times during his capture and was still suffering from those wounds when these techniques were authorized.

According to Judge Bybee, being locked up in a box with an insect doesn't constitute torture.  Since I live in the confines of his 9th District, and I might one day have business before his appellate court, remind me not to risk a contempt citation from this guy.
Those who are earnest die not; the thoughtless are dead already. Blessed are they who have insight into the deathless state. Those who torture the living will hardly find happiness after death.
—The Urantia Book