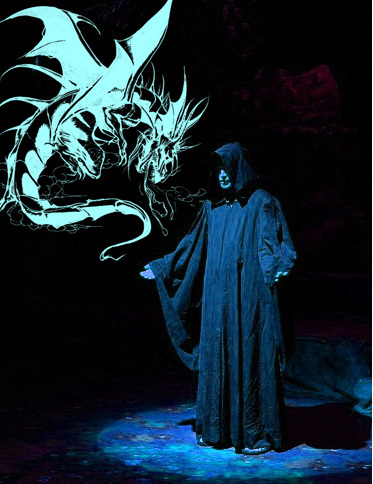 Judge Bybee wearing missing part of his judge's robe
The NY Times has an editorial today calling for the impeachment of Judge Jay "Dungeon Master" ByBee:
To read the four newly released memos on prisoner interrogation written by George W. Bush's Justice Department is to take a journey into depravity. Their language is the precise bureaucratese favored by dungeon masters throughout history

[…]

It sounds like the plot of a mob film, except the lawyers asking how much their clients can get away with are from the C.I.A. and the lawyers coaching them on how to commit the abuses are from the Justice Department. And it all played out with the blessing of the defense secretary, the attorney general, the intelligence director and, most likely, President Bush and Vice President Dick Cheney.

[…]

Until Americans and their leaders fully understand the rules the Bush administration concocted to justify such abuses — and who set the rules and who approved them — there is no hope of fixing a profoundly broken system of justice and ensuring that that these acts are never repeated.

[…]

These memos make it clear that Mr. Bybee is unfit for a job that requires legal judgment and a respect for the Constitution. Congress should impeach him. And if the administration will not conduct a thorough investigation of these issues, then Congress has a constitutional duty to hold the executive branch accountable. If that means putting Donald Rumsfeld and Alberto Gonzales on the stand, even Dick Cheney, we are sure Americans can handle it.
I can handle it. I assure you, I can handle it.
[Image credit: Thanks, Liz! sinestra]