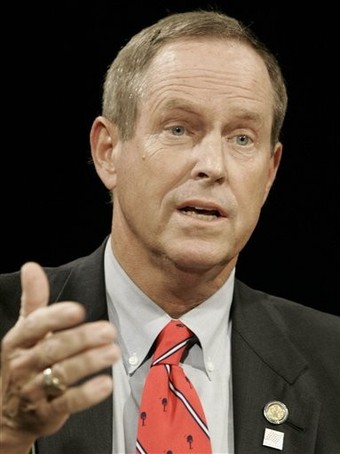 South Carolina Congressman, Joe Wilson (Winger- SC)
In the middle of this evening's address by President Obama to a joint session of Congress, a forum with a long history of decorum, South Carolina Republican Congressman Joe Wilson shouted out (from the relative anonymity of a large audience) —  Liar "You lie!"
Congressman Wilson was responding to the president's assertion that there was nothing in anything he or Congress is proposing regarding health care reform that would cover illegal aliens.
Lou Dobbs, Pat Buchanan and others– this is your moment of truth. Will you, like Senator John McCain has already done, condemn this unseemly display of winger opprobrium? Or will you find a way to excuse it?
Obama said if those opposed to health care reform continue to misrepresent it, he would call them out. Well, Mr. President, you too are on the spot.
Batter up!