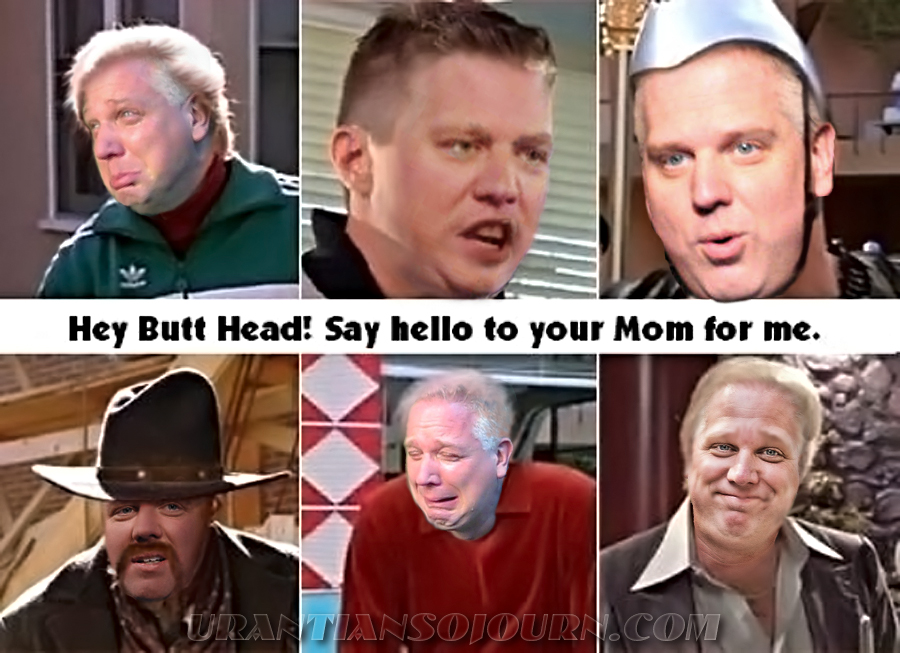 Just a few of the freaks that live in the head of Douche Beck.
If you have the intestinal fortitude to watch Fux Noiz celebrity rodeo clown, Douche Beck, have you noticed how he looks and acts a lot like the quintessential Dick of the Back To the Future trilogy thing?  Both share low intelligence with a penchant for bullying smaller, weaker human beings;  both share that stupidity with a virulent strain of cowardice. Biff was a big pussy; Beck is a little pussy.
And do you remember what happened to Biff?  So many cars need waxing;  so little time for Douche Beck to get them done.