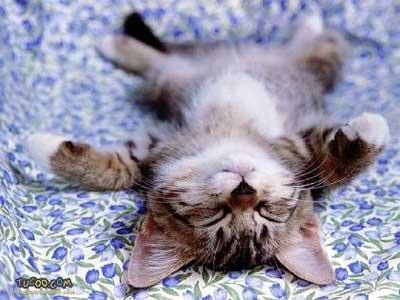 Commie Pinko.
If you wandered in here in the last 24 hours, you may have been greeted by weird theme anomalies, a laundry list of errors at the top of the page, multiple slide show windows, or a picture of a comatose kitten named Commie Pinko.
Commie Pinko can sleep through anything, even a major theme upgrade which chews up hours of trial and error trouble-shooting.  But we want you and little CP to have the best inner-tube experience possible, so we do shit that scars up our cortical overlays, and we soldier on.  We just want you to soldier on with us; we'll get stuff figured out eventually, and all our plugins will be humming in fourteen-part harmony before you know it.
Oh yeah.  There are kitten eaters out there.  Remember these bipedal reprobates?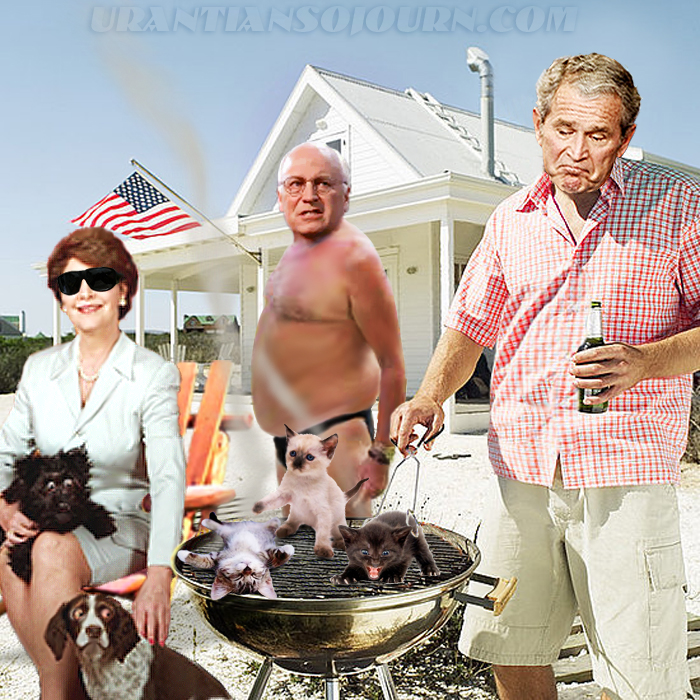 Yeah, they're still grillin' kitties, which means our work here is not done.
Please bear with us.