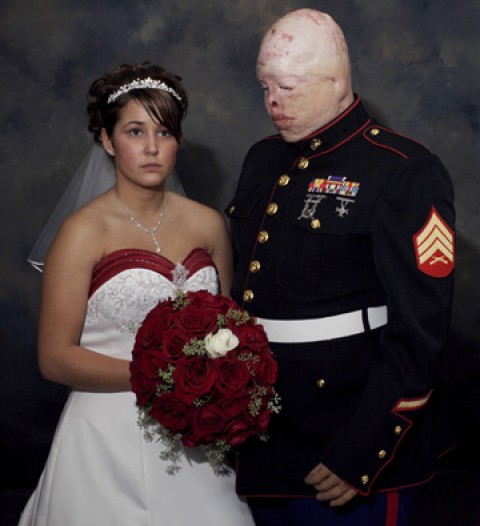 Tyler Ziegel marries after surviving suicide bomber in Iraq
From the Department of D'uh:
The war in Iraq had "no basis in international law", a Dutch inquiry found today, in the first ever independent legal assessment of the decision to invade.

In a series of damning findings, a seven-member panel in the Netherlandsconcluded that the war, which was supported by the Dutch government following intelligence from Britain and the US, had not been justified in law.

"The Dutch government lent its political support to a war whose purpose was not consistent with Dutch government policy," the inquiry in the Hague concluded. "The military action had no sound mandate in international law."

In a further twist, it emerged that the UK government refused to disclose a key document requested by the Dutch panel.

The document – allegedly a letter from Tony Blair asking for the support of the Dutch prime minister, Jan Peter Balkenende – was handed over in a breach of diplomatic protocol and on the basis that it was for Balkenende's eyes only, an inquiry official told the Guardian.

"It was a surprise for our committee when we discovered information about this letter," said Rob Sebes, a spokesman for the Dutch inquiry. "It was not sent with a normal procedure between countries – instead it was a personal message from Tony Blair to our prime minister Jan Peter Balkanende, and had to be returned and not stored in our archives.

"We asked the British government to hand over the letter but they refused."
So glad that's been cleared up.