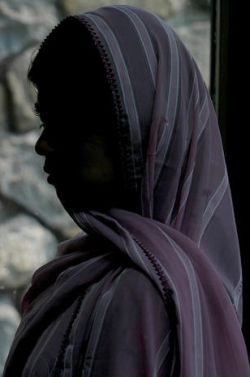 According to the Daily Telegraph
A 16-year-old girl who was raped in Bangladesh has been given 101 lashes for conceiving during the assault…

The girl's father was also fined and warned the family would be branded outcasts from their village if he did not pay.

According to human rights activists, the girl, who was quickly married after the attack, was divorced weeks later after medical tests revealed she was pregnant.

The girl was raped by a 20-year-old villager in Brahmanbaria district in April last year.

Bangladesh's Daily Star newspaper reported that she was so ashamed following the attack that she did not lodge a complaint.

Her rape emerged after her pregnancy test and Muslim elders in the village issued a fatwa insisting that the girl be kept in isolation until her family agreed to corporal punishment.

Her rapist was pardoned by the elders. She told the newspaper the rapist had "spoiled" her life.

"I want justice," she said.


The village elders who issued the fatwa against the girl also fined the girl's father and warned him that his family would be forced into isolation if they didn't pay.

According to the Telegraph, the girl was so ashamed that she did not lodge a complaint about her attack. Human rights activists say that she married quickly after the attack, but was divorced not long after when it was revealed she was pregnant. She told the Daily Star that the rapist had "spoiled" her life.

"I want justice," she said.
In a related story, the White House announced that during his State of the Union address tomorrow, President Obama is going to announce a freeze on discretionary spending on social programs, after the Rethugs raped the American taxpayers and bankrupted the treasury during the Bush Administration.
The DC Village Elders also issued a political fatwa against Obama and his party by promising to send them into political exile if they dare allow the Bush tax cuts for the rich to expire or in any way reduce spending on programs dear to their bank accounts.
I want justice.
[Image found here.]