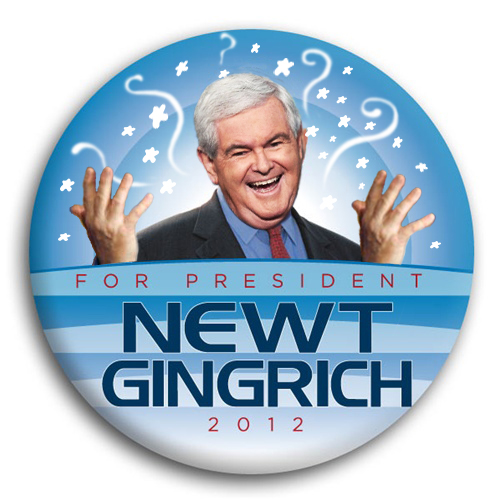 Newtie panders to the radical right by growing another right hand
In the histrionic debate over whether a group of Sufi Muslims can or should build a community center with a prayer room a couple of blocks from Ground Zero, President Obama's articulation of their constitutionally guaranteed right to do so over the weekend has got Newtie Gingrich's panties in a terrible twist.
Mr. Gingrich accused the president of "pandering to radical Islam."
Methinks the Newtster projects too much.
It is he who is pandering to the paranoids and bigots who now control his party's destiny. Unless, of course, President Obama and his political advisers are really concerned about alienating the coveted Islamist terrorist voting demographic.
By Newtie's logic, no sect of Christianity should be able to build a church anywhere near the site of the former Murrah Federal Building in Oklahoma because Timothy McVeigh was, after all, a Christian.
So you have to wonder: Why does Newtie and his ilk hate America? Why are they letting the terrorists win?
Perhaps it is a universal truth that the loss of liberty at home is to be charged to provisions against danger, real or pretended, from abroad.
– James Madison (1798)
UPDATE: Gangrene Gingrich dug himself deeper this AM on Fux and Friends, comparing the project to the Nazi Holocaust and the sneak attack by the Japanese on Pearl Harbor:
Nazis don't have the right to put up a sign next to the Holocaust Museum in Washington. We would never accept the Japanese putting up a site next to Pearl Harbor.