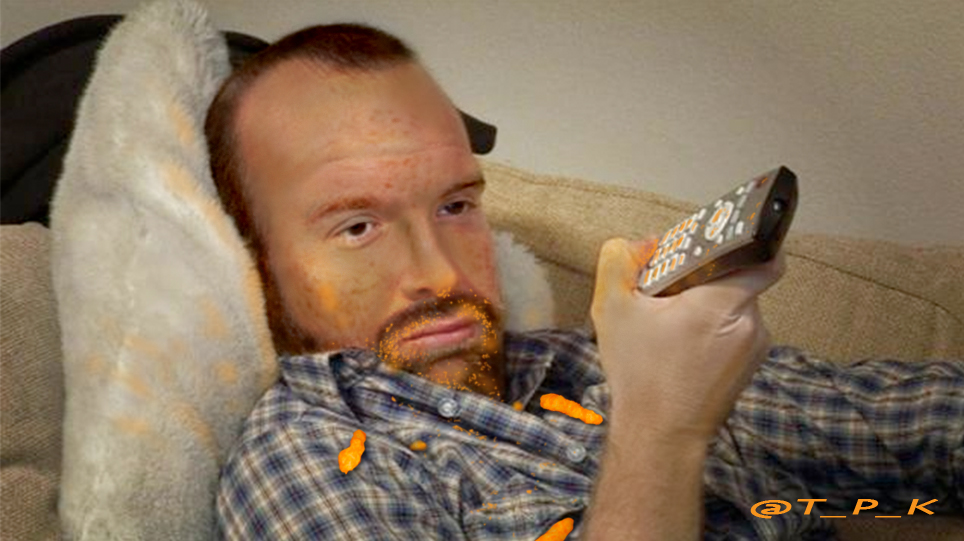 Mr. Ben "Cheeto'" Ghazi was interviewed at his home this weekend, as he watched the Packers get hammered by the New York Giants.
WAUNAKEE, WISCONSIN —  Republican Sens. John McCain (Ariz.), Lindsey Graham (S.C.) and Kelly Ayotte (N.H.) said Tuesday that their meeting with U.N. Ambassador Susan Rice about the attack in Benghazi, Libya, had only served to bunch up there underoos even more over the administration's explanation of the attack and Rice's qualifications as a potential secretary of state.
Speaking in hindsight, Senator Graham said,  "Let me be clear, bottom line, I'm more disturbed now than I was before, that the explanation about how Americans died in the Ben Ghazi thing, by Ambassador Rice I think does not do justice to the reality at the time and, in hindsight, clearly was completely wrong."  Asked if he had been briefed on the weekend CIA interview of Ben Ghazi, Graham said he had no knowledge of anyone named Ben Ghazi, but that he thought it was "supposed to be a town over in Libya somewhere."
Ghazi was contacted at his suburban Waunakee town home Sunday by CIA agents, during the Packers-Giants football game.  Thirty-six year old Ghazi, an admitted Cheetos and tv addict, told the agents, "Yeah, I know all about Ben Ghazi—because, you know, like, I am him."  Ghazi also told the agents he was recently discharged from his position with Lamers Bus Lines in Waunakee, and fell into a funk over the misfortunes of the Green Bay Packers football team, and had been binging cheetos for several weeks.
Agents confirmed Ghazi was not a person of interest in the government's current attempts to assuage the obsession of Sens. McCain, Graham, and Ayotte with the possible nomination of Ambassador Susan Rice, but felt they deserved to know everything there is to know about Benghazi, even if it is just some loser cheese-head from Waunakee.
(Mr. Ben Ghazi's brother, Buck Ghazi, contributed to this report.)