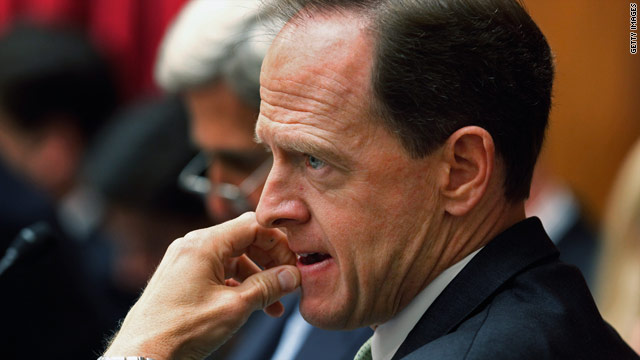 Today's GOP, split between its traditional Wall Street moneyed interests and its hyper-ideological Teabagger contingent, the reincarnation of its former discredited Bircher wing, has reached new levels of political dysfunction. (Its other faction, Christian fundamentalists, has been rather quiescent of late, most likely due to a paucity of pending national social legislation.)
It's as if GOP icon Ronald Reagan had, after firing the air traffic controllers, replaced them with the inmates of Ken Kesey's Cuckoo's Nest and Christopher Lloyd's Dream Team.
Politico captures the mood:
Less than two weeks ago, House Majority Whip Kevin McCarthy walked upstairs to Majority Leader Eric Cantor's Capitol office to discuss a sensitive issue: Why did Cantor schedule a vote before McCarthy had the chance to survey Republican support?

The meeting — described as "tense" by several people familiar with it — ended with McCarthy abruptly standing up and storming out of the room. Aides downplayed the exchange. But a week later, it turned out that McCarthy's pique was merited: The health care-related bill was suddenly pulled from the floor in what was the most recent stumble for House Republicans.

The GOP leadership is dealing with an unprecedented level of frustration in running the House, according to conversations with more than a dozen aides and lawmakers in and around leadership. Leadership is talking past each other. The conference is split by warring factions. And influential outside groups are fighting them.

The chaos has led to a sense of stalemate for House Republicans, who have been in the majority since 2011.
Of course, if you listen to the Beltway Insiders, it's all President Obama's fault for the resulting political gridlock. His failure to herd these crazy cats into an actual functioning body of legislators is proof positive of his "lack of leadership." At Wednesday's news conference, for instance, O was asked by ABC News' Jonathan Karl whether he had lost his "juice" to get things done. O replied:
"But, Jonathon, you seem to suggest that somehow these folks over there have no responsibilities and that my job is to somehow get them to behave. That's their job. They're elected — members of Congress are elected in order to do what's right for their constituencies and for the American people."
Not surprisingly, MODO disagrees:
"Actually, it is his job to get them to behave. The job of the former community organizer and self-styled uniter is to somehow get this dunderheaded Congress, which is mind-bendingly awful, to do the stuff he wants them to do. It's called leadership."
Excuse me if I think that is just plain stupid.  Mitch McConnell promised from the very first day that Obama took office, the GOP's first priority was to prevent the duly elected President of the United States from implementing any part of his agenda. Four and half years later, that dedication to obstructionism hasn't changed a wit, as Senator Pat Toomey acknowledged when explaining the defeat of a greatly watered-down bipartisan gun safety bill that would require mandatory background checks on all gun purchasers:
"In the end it didn't pass because we're so polarized. There were some on my side who did not want to be seen helping the president do something he wanted to get done, just because the president wanted to do it."
Some? Okay, maybe there are some vestigial traces of moderation among "some" members of the GOP.  But the promise of "scoring" by lobbying groups like the NRA and the various Koch Brothers funded organizations means that if individual GOPers even thought about compromising with Obama they'd have their asses primaried in a heartbeat.
The logical end point of this blind ideological obstructionism is that the Rethugs have rendered themselves incapable of taking yes for an answer. Take the Affordable Care Act. (Please.)  Though Obama thought nothing of pissing off his progressive base by refusing to pursue a public option, let alone a simple single payer expansion of Medicare, he instead adopted the Heritage Foundation's individual mandate construct that Mitt Romney implemented when he was governor of Massachusetts.  Notwithstanding that Senator Max Baucus, the chief architect of the Act, adopted the individual mandate as the core principle of "Obama Care";  and furthermore, made numerous changes demanded by the Rethugs, not a single one of them voted for the Act. How's that for bipartianship delusion, Mr. President?
MODO concludes with her best advice on how to transcend GOP obstructionism on the issue of closing GITMO:
"The senior senator from Kentucky has been a leader in Keep-Terrorists-Offshore.  Maybe, if the president really wants to close Gitmo, he should have a drink with Mitch McConnell.  Really."
Really?  Maybe Obama should order Marine One to deposit him on the track at the Kentucky Derby Saturday afternoon, walk down the steps dressed like a Southern waiter with a towel over one arm and a tray with a frosty mint julep on it, straight over to Mitch's box seat, bow and say:
"For you, Massah McConnell.  Is there anything more I can do to pleasure ya'all?"
Now that's the kind of leadership the Village courtiers would really appreciate.