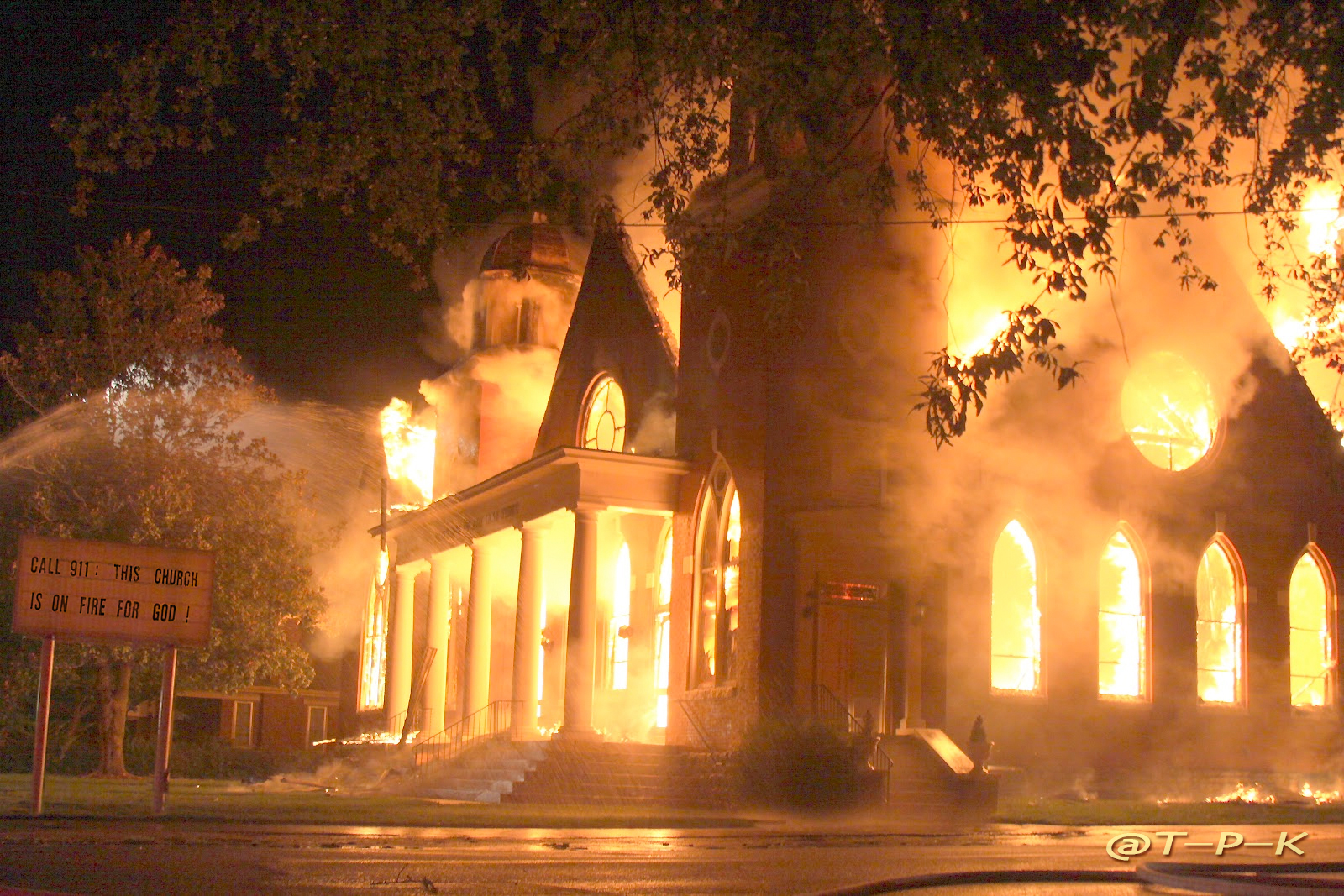 CALL 911:  THIS CHURCH IS ON FIRE FOR GOD!

Save yourself, serve yourself
World serves its own needs,
Listen to your heart bleed
Dummy with the rapture
And the revered and the right, right
You vitriolic, patriotic, slam, fight, bright light,
Feeling pretty psyched
It's the end of the world as we know it
It's the end of the world as we know it
It's the end of the world as we know it and I feel fine
—R.E.M.

The discovery of truth— personally discovered truth— is the supreme delight of the human soul. People are discovering in ever greater numbers that you don't need a second-hand, dogmatized and "infallible" doctrine— evolutionary religion— to personally discover spiritual truth, or to experience religious insight in your soul, derived from the world of things and beings.
"True religion" and "organized, evolutionary religions" are vastly different things, and the latter does not satisfy our search for individual meaning and purpose in an increasingly complex existence. People are leaving the churches in droves, not because they are abandoning religion, but to find real meaning through their own intellect, in their own soul, through their own experience.  It is the best thing to happen to organized religions in two thousand years, and it will continue until the churches which embrace new truth are eventually rehabilitated, while the ones which refuse to change are destroyed.
Thus the adage, "All things work together for good" remains truer than ever.
Be sure to catch Donald J. Chump's cameo appearance.