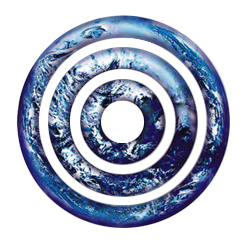 We live and work on a backward, mixed-up little planet whose natives nailed their own Creator to a cross— This world is named Urantia, (Yu-ran-cha) and we are known throughout our local universe as The World of The Cross.
We consider ourselves extremely fortunate to have stumbled across The Urantia Book in our past, and when intellectual integrity and spiritual experience eventually convinced us it was in fact and in truth what it claims to be, we also knew that it was a must read for any sentient creature with wisdom enough to want to know the truth about the origin, nature, and destiny of human beings, because:
The Urantia Papers constitute the most recent, epochally significant presentation of truth to the mortals of our world, Urantia;  they differ from all previous epochal revelations, for they are not the work of a single universe personality, but a composite presentation by many beings.
If you find yourself challenged by the assertion these papers have been put forward by the real spiritual world— as we once were— we urge you not to take our word for it, but to find out for yourself by becoming fully acquainted with them— and yes, that means you've got to actually read it, not just read what anyone else says about it.  If you do become acquainted with it, we're confident you will soon find your personal cosmology expanding far far beyond all your previous perceptions and expectations.
Like the revelators themselves, we also
"…feel the time has arrived on Urantia when it is advisable to make such frank statements— even at the risk of weakening the immediate influence of this, the most recent of the revelations of truth to the mortal races of Urantia."
Questions?  Ask U.S.
Read The Urantia Book while you are still on Urantia.  And by all means, enjoy what's left of your Urantian Sojourn.
Love, Light, and Life
•
•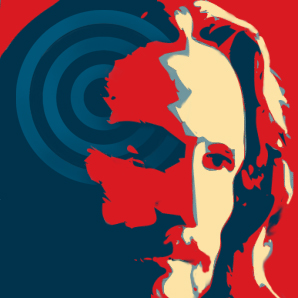 Follow me on twitter: @TruePrgressive
ABOUT MICHAEL HART  —  Is a pen name for an American guy with a little PTSD.  A life-long independent, I was a political cartoonist for the Colorado Daily for twelve years, and wrote and illustrated a cartoon strip called SOS.  Like all cartoonists, I made a shitload of money which I parlayed into this free blog-writing thing.
Epochal Revelation has the power to introduce you to a whole new dimension of reality;  the reality of Spirit.  Nothing can remain untouched, of course, since your Indwelling Spirit radiates like the sun from the deepest part of you— your soul.  When you start living there, are directed from there by the God of Love, whose Spirit inhabits the mind, comprehension of  reality expands, and it always changes your life for the better.
It's important to me to help make creative, talented, thinking people aware of The Urantia Papers;  the longer it takes to wake Urantia up to universe reality, the longer it's going to take to free ourselves from the tyranny of selfishness and fear.  Values— like honesty, integrity, truth, beauty, and goodness— must inform our choices;  must be manifested in our voices.   But we also must act.  Dare to live, work, and love life, and become the progressive change you want to see in the world. We can make brotherhood happen.
Follow me on twitter: @T_P_K
ABOUT TPK   —  After a stint with the Navy in Vietnam I turned that socialist p.o.s. G.I. Bill thing into a degree in Fine Arts fro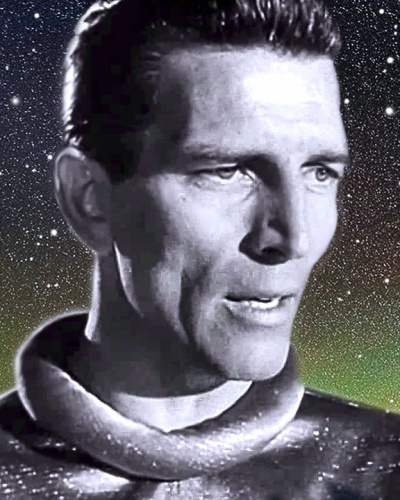 m Illinois State University.  I paint, chop, read, write, work, and worship in Oceanside, California.
It's beyond my knowing why more of us don't relentlessly ask who they are, what they are, and why they are here;  why they never seem to glimpse the beauty, or sense the world of spirit, why they have no need for a personal cosmology;  why they never quite awaken from the dream world of material reality.
So indulge me this little bit of advice:  Pay attention to that hunger in your soul— and everybody has that hunger— unless it's intentionally snuffed out.  Do your best to find out why you're here.  Try to discover where "here" is;  become dedicated to learning where you are going, but remember change without growth is meaningless.  It takes transformed people to transform the world;  put some revelation between your ears, and then for the love of God get on with it.
There are innate difficulties in simply trying to share the news of such an amazing phenomenon as "Epochal Revelation" with anyone— whether they be lovers, strangers, friends, or foes.  But frankly, there's nothing more important to learn here on this planet.  Our intent is to share a taste of that revelatory perspective, as we comment on some of the wild stuff that happens on this planet as it whizzes through space… hopefully with a sense of humor and in stride with the many challenges of understanding life and then living it on The World Of The Cross.

ABOUT PEARLS BEFORE SWINE — An occasional guest blogger for The World Of The Cross, I spend most of my time reading and wondering about persons, places, and things.
Like my cohorts here, I struggle with the existential angst created by the traitorous soulless mental case dismantling our democracy, but have recently tried to convince them and myself that, since we share the belief that all things work together for good, (at least for those who are spirit led), our world is "quivering on the very brink of one of its most amazing and enthralling epochs of social readjustment, moral quickening, and spiritual enlightenment." BWAA HAAAA HAAA!   We'll see.
Follow me on twitter: @USaitia
Contributors
ABOUT PROPAGANDEE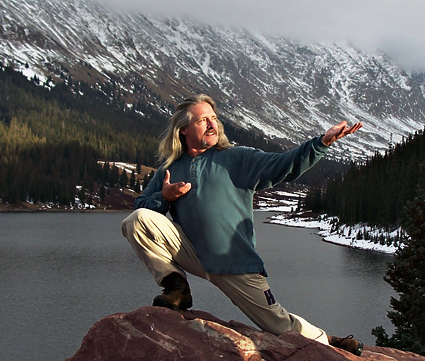 —  My work background includes film, law, real estate and a couple of short stints in the newspaper biz. My first editorial column (mid '70s) was called "Staying One Step Ahead of the Future," a mantra which I try to follow to this day.
My interest in politics began in the 8th grade when, in a debating class, I was randomly assigned to argue the case against Vietnam by a Catholic nun right out of The Blues Brothers. This was followed by a term as freshman class president at an all boys Catholic prep school, where I was asked to leave for engaging in various radical activities like growing my hair long, attending anti-war protest rallies, and having sex on the weekends.
After graduating high school in 1970, I forgot to go to college and found myself living naked on a beach on Maui for five months instead. There I underwent a nine week long dysentery cleansing diet, turned vegan, and learned some elementary yoga and meditation. My reading list included "The Impersonal Life," "Autobiography of a Yogi," various works on Zen, and something called "The Urantia Book" (TUB).
Suspending my disbelief about TUB's claim to be an "epochal revelation," I immersed myself in its teachings about pattern. The synaptic imprint on my brain was apparently profound, as I have been an inveterate dot connector ever since.
I take my blogging name "Propagandee from Jacque Ellul's classic 1965 book "Propaganda: The Formation of Men's Attitudes" (still in print, still important).
I am somewhat retired and live on the left coast.*
*(Propagandee, aka Phillip Geiger, graduated from this life on Urantia in June of 2016.
Vaya con dios, brother; see you on the other side.) —Ed.
•  •  •