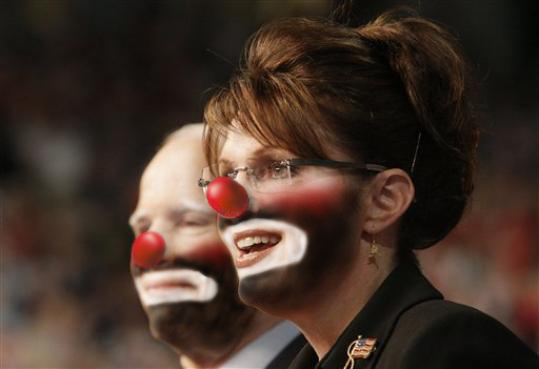 That's right, Grampa Fishbait, teh Beauty Queen looks like your daughter.
HYPOCRISY, Alaska— Presumtive GOP presidential nominee John McSteppedinit and his new soulmate VP may be heading to divorce court faster than you can say BabyGate. The story at Daily Kos, growing like a zygote run-amok, is unfolding as you read this. And on Labor Day;  can you dig it?
"This was not a carefully vetted decision" may be the most profound understatement of Johnnie's career as a politician. But the shitstorm that's about to break (No, not the one in the gulf of Mexico, but in the National Enquirer) over Palin's likely cover-up of her sixteen year old daughter Bristol's child by claiming it was her own.
Pictures of her during her pregnancy are being scrubbed off websites faster than you can take a pregnancy test, but check it out: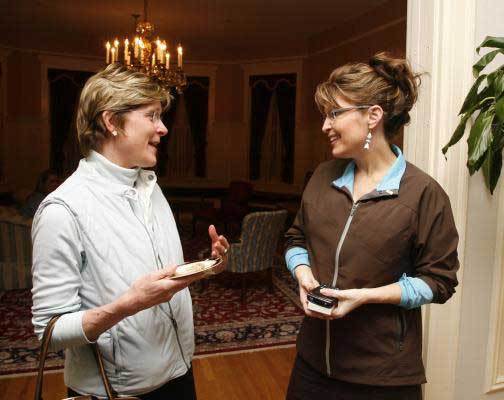 Seven months pregnant?? (Click it)

Here's what that looked like at a previous seventh month photo: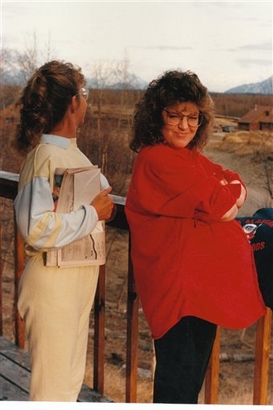 How would you like that camera shoved up your ass?
So, yes; somebody got some 'splainin' ta do. And like right farkin' now.