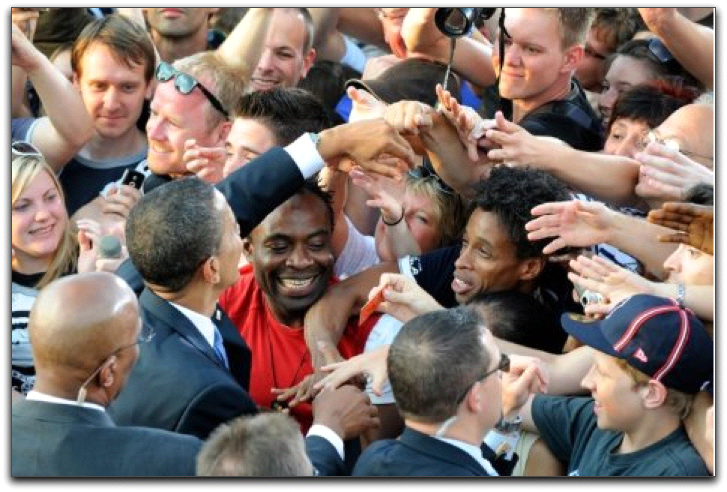 Sorry, no time for blogging today!  We have our dancing shoes on, and many miles to go before the next dawn.
Play the healing music.
Pretend Bush is already packed, and breaking out his chainsaw down in Crawford. 
Get your good on today and everyday, from now on.
Ain't nothin' gonna stay the same.