Sarah Palin effortlessly hoists a steaming two gallon Crock of Shit in a last ditch effort to sway Georgia voters back to the dark side for incumbent Saxby Chambliss.
WASILLA — With the dust and turkey stench not even dry cleaned out of her the GOP's clothes from her last public debacle, Sarah Palin is scheduled to troll for votes in Georgia for Senator Saxby Chambliss, the GOP's dead ringer for Crocker Jarmon, a "fictional" conservative incumbent upset by librul upstart challenger, "Bill McKay," in the movie "The Candidate."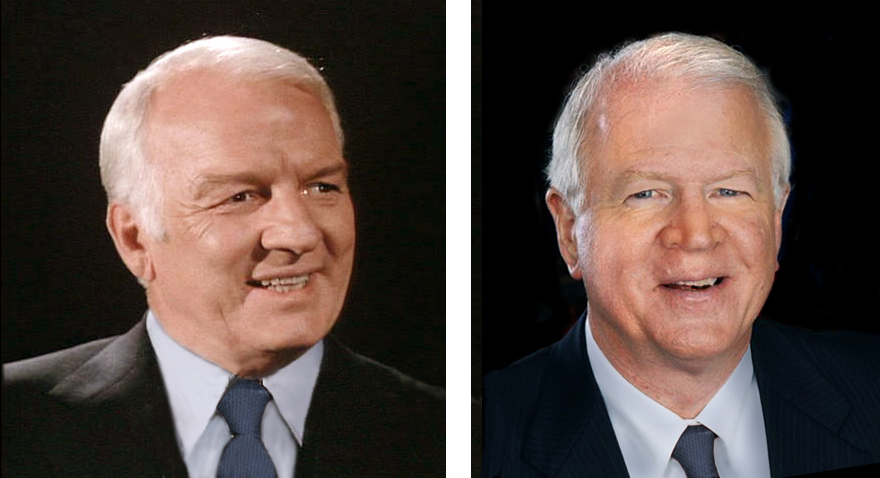 Crocker Jarmon. . . ••••••••••••••• . . .Saxby Chambliss
Don't even try to make sense of how or why the GOP rationalizes an electoral PR disaster like Palin benefits a Good 'ole Boy pol like Saxby, outside of the fact the ignurnt noes dey own.  His Democrat opponent Jim Martin is swimming hard against a crimson tide of turkey blood and Southern Comfort, but has consistently trailed Chambliss by a couple points. We'll know soon enough if there's a new generation emerging in Georgia, or if they remain just one more dying bastion stubbornly clinging to the traditionalist conservative's desiccated Crock of Shit.