I will conquer
Space around me
So maybe I'll win
Saved by zero
Maybe I'll win
Saved by zero
—The Fixx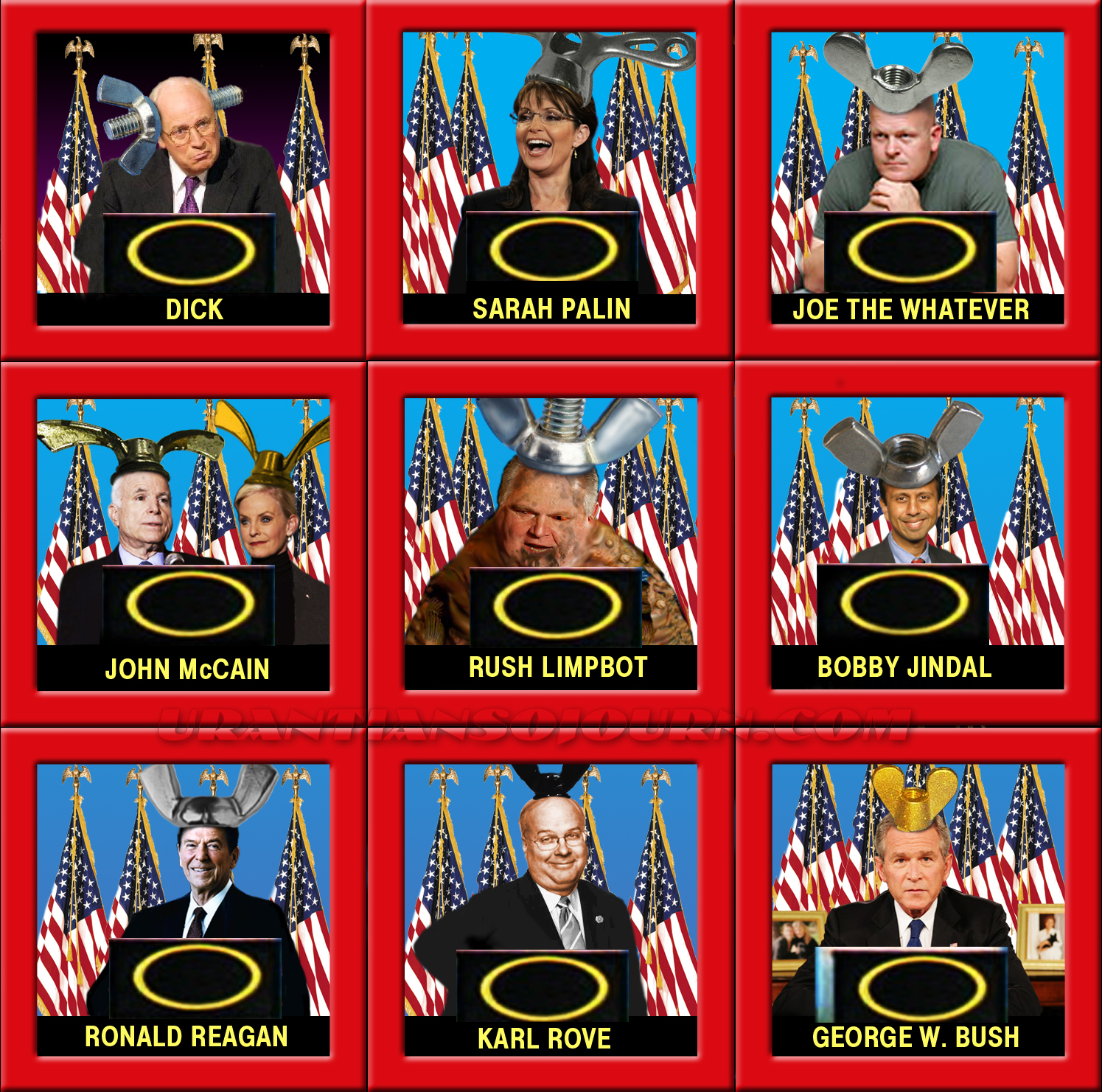 If you want to smell the fear you must click it
Zero:  A contemptibly worthless, undistinguished person…
The Republican Party is rife with Zeros these days. The nine nincompoops above are just a random gaggle selected from the dozens and dozens of them pining to spend time in the GOPper boxes of national leadership-ness-ness.  The assortment of  war criminals, gas bags, elderly has-beens, living and dead, and a burgeoning bunch of weiner wanna-bees will continue to plague the nation until the electorate relegates them to the slag-heap of history.
Why are there so few qualified leaders?  Because the number of capable leaders has never exceeded one percent of the population.  That makes it even more critical that we elect only the best qualified individuals to leadership positions in society.
Leadership is vital to progress.  Wisdom, insight, and foresight are indispensable to the endurance of any nation, and just now all such essential qualities are in short supply in our government, despite the fact that Barack Obama shows every sign of being able to fill the shoes of leadership we so desperately need.
Obama's speech in Cairo is a stirring demonstration of his willingness to confront the changes that are needed now, but it is just the beginning of his efforts to grow into the enormous job confronting the United States and the world.  We certainly haven't exhausted our national stamina and courage in confronting our many problems just yet, but if you're not already doing so, it is time to add real prayer to our arsenal of hope.  Pray for our country, pray for our people, pray for our president.  And if you're feeling really generous, pray for our world.  And remember, prayer is not a technique of escape from conflict, but rather a stimulus to growth in the very face of conflict.  Dig it.
Society is the offspring of age upon age of trial and error; it is what survived the selective adjustments and readjustments in the successive stages of mankind's agelong rise from animal to human levels of planetary status. The great danger to any civilization at any one moment is the threat of breakdown during the time of transition from the established methods of the past to those new and better, but untried, procedures of the future.
—The Urantia Book