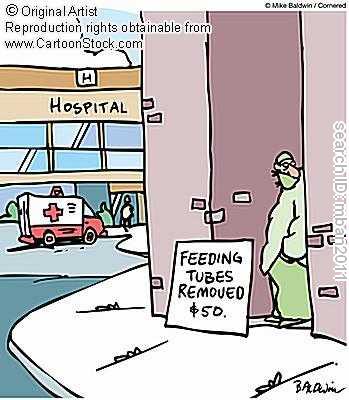 Okay, last straw. Fuck Chuck Grassley and the slug he rode in on. (That goes for DINO Senator Claire McKaskill too, who just appeared on Hardball excusing his sorry ass.)
Whatever reason President Obama might have had for allowing this guy to hold health care reform hostage via his position on the Senate Finance Committee just vanished. Grassley spells "bi-partisan" as "buy partisan," as in selling his soul to the Medical Mafia, who's pulling out every stop to derail significant reform of our for-profit health care system.
From Huffpo's account (which has the audio):
Appearing at a town hall in his home state of Iowa, Sen. Chuck Grassley told a crowd of more than 300 that they were correct to fear that the government would "pull the plug on grandma."

"There is some fear because in the House bill, there is counseling for end-of-life," Grassley said. "And from that standpoint, you have every right to fear. You shouldn't have counseling at the end of life. You ought to have counseling 20 years before you're going to die. You ought to plan these things out. And I don't have any problem with things like living wills. But they ought to be done within the family. We should not have a government program that determines if you're going to pull the plug on grandma."
Let's cut to the chase. Sarah Palin's "death panel" meme is spreading like wildfire. Viral wingunut emails picture granny set  on an iceberg to die by Obama's Nazi euthanasia squads preparatory to being pressed into Soylent Green wafers.  But when you have a heavyweight like Grassley spreading this kind of vicious and ridiculous lie, and when you look how much capital the Medical Mafia is investing in it's propagation, it's time to look under the hood and see what's driving this crazy bus.
Fact:  Some 25% of the business that fat cat insurers like United Health Care generate comes during the last few months and weeks of a patient's life. It's a huge profit center for them.  (One health insurance exec makes over $100,000 per hour.)  They're all too happy to keep a patient alive until the last dollar is drained from them and their family's accounts.  After that, they could care less.
The last thing they want is anybody interfering with their iniquitous little schemes.  No matter how absurd the lie, from their POV, they gotta do what they gotta do.
It's just business.