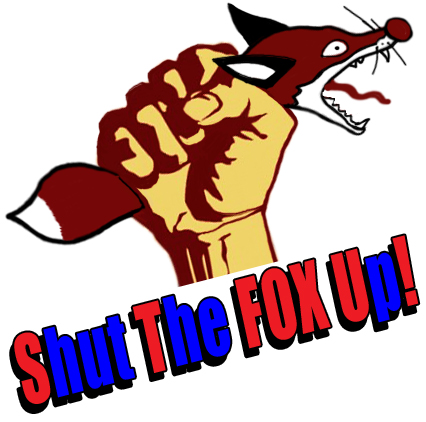 Can you imagine a world without Fux Noise? I knew that you could.
Attention FOX News Advertiser,
I am writing to inform you that I will not purchase your products as long as you advertise on FOX News.
FOX News does not broadcast news, it broadcasts Republican propaganda— lies, hatred, and incitement to violence— including violence against American citizens, Democratic leaders, and President Obama.
Certainly you know the worst offenders are Glenn Beck and Sean Hannity, whose propaganda sessions are broadcast in prime time to large audiences.  Your advertising dollars help FOX News poison the minds of Americans, and our democracy.
Enough is enough! STOP ALL advertising on FOX News.  All your products and services will become the target of consumer boycotts and public ridicule if your advertising dollars continue to support the seditious and treasonous propaganda tool of the disgraced and failed republican Party.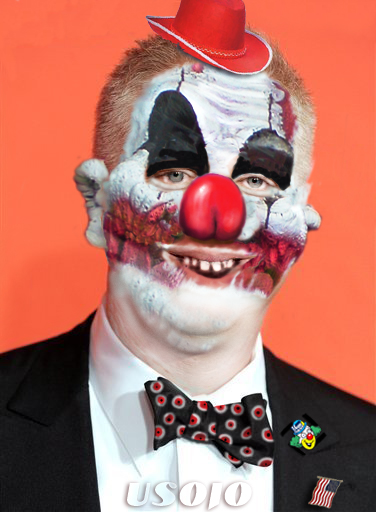 Self-described recovering alcoholic and addict,
Loony Glenn (Someone Shoot Me, Dammit!) Beck

Cancellations (Just Beck's hour of crap) – confirmed
Clorox
Farmers Insurance
Geico
Kraft Foods
Lawyers.com
Mens Wearhouse
Proctor & Gamble
Progressive Insurance
S.C. Johnson
State Farm
Sargento Cheese
Vonage (Just today-8-24)
Airware Inc.
Our targets (8/17/09)
Allergan
Ally Bank (GMAC)
Best Buy
Brez (Airware)
Broadview Security 1-800-PetMeds
ADT Security
Binder & Binder & Bosley
Brita
Campbell's Soup
Cinergy Health
CNN
CVS
DirectTV
DITECH.com
FreeCreditReport.com
HSBC Life Insurance
Johnson & Johnson
Johnson Law Group
HealthMart Pharmacies
Healthy Choice (Conagra)
Kellog's
Lanacane
Lear Capital
Liberty Medical
Lowes
NewsMax
NutriSystem
Pearle Vision
Pfizer
Radio Shack
Re-Bath
Roche
Regions
Quicken Loans
Repower America
Rosland Capital
Sanof-Aventis
Sprint
U.S. Postal Service (USPS)
The Scooter Store
Travelocity
UPS
Verizon Wireless
Walmart
More Targets
60 Plus (703) 807-2070
AARP (888) 687-2277
ADT Security (561) 988-3619
Apple (408) 974-2042
Brita Filter (800) 24-BRITA
Ditech (800) 234-0884
Forex.com (877) 367-3946
Glaxo Smith Kline (888) 825-5249
Golden Corral (919) 781-9310
HSBC Life Insurance (212) 525-3800
Lunesta Sepracor (508) 481-6700
Lysol (800) 333-3899
Mercedes-Benz (800) 367-6372
Metastock Equis (877) 386-3763
Nexium AstraZeneca Pharma (800) 456-3669
Pacificare United Healthcare (714) 226-3530
Pep Boys (215) 430-9095
Rapid Bath Jarden Corporation (877) 786-4358
Red Lobster (407) 245-4391
Scottrade (800) 619-7283
Super 8 Motels Wyndham Worldwide (973) 753-8142
Superior Gold Group (818) 264-0133
The Wall Street Journal Online (212) 416-2000
United Healthcare (860) 702-5795
UPS (800) 742-5877
USPS* (888) 367-8777 (USP Store dropped all advertising on Fox today!)
See: http://www.democrats.com/boycott-fox-news-advertisers
to get up to speed with the boycott, and ways you can help to SHUT THE FOX UP.