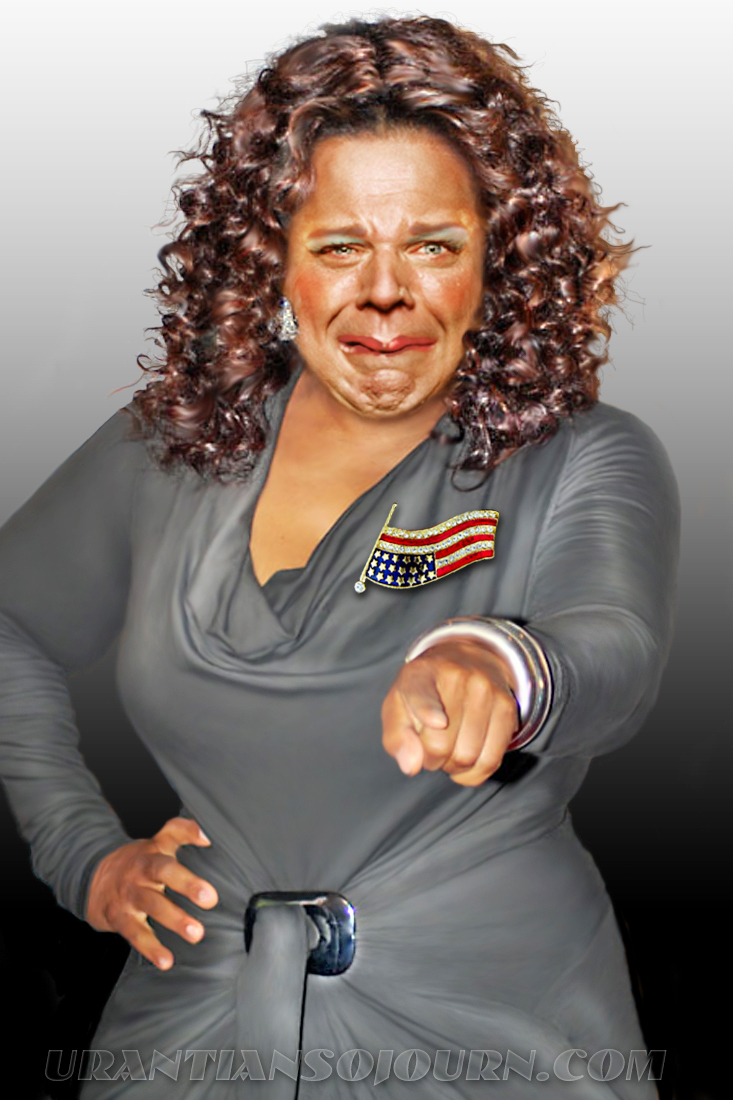 Stay on the edge of your seat, America!
"He's our Oprah," said Brad Thor, a writer of political thrillers who has appeared on Mr. Beck's radio and television programs several times. "God love him, we're very fortunate."
Faint Praise.  "The trouble with most of us is we would rather be ruined by praise than saved by criticism." —N.V. Peale

At a time when the book industry is struggling to maintain, much less increase, sales, publishers and authors say an appearance on Mr. Beck's television or radio programs helps attract new readers. After James Rollins, the author of "The Doomsday Key," a thriller about a group of Defense Department scientists trying to solve an ancient mystery, appeared this past summer on Mr. Beck's radio program and then his television show — on which Mr. Beck promised viewers "it will keep you on the edge of your seat — Mr. Rollins met several people at a book signing who told him they had bought the book based on that recommendation, he said. …

While Craig Ferguson's "Late Late Show" and "Sunday Morning," both on CBS, do feature authors — including novelists — from time to time, Mr. Beck may be the most passionate national media advocate for fiction, albeit in a particular genre.
"the most passionate national media advocate for fiction" is succinct, but psychopathic rodeo protection athlete is more correct. Injuries are common and can be fatal.
Kevin Balfe, senior vice president for publishing at Mercury Radio Arts, Mr. Beck's production company, said Mr. Beck was a voracious reader who loved to read thrillers at night.  "Glenn is a regular guy, and regular Americans like thrillers," said Mr. Balfe, an editor of Mr. Beck's current nonfiction best seller, "Arguing With Idiots."
It's not surprising someone riding the financial coattails of a pathological crybaby who says he's constantly "on the verge of moral collapse," thinks he's just a "regular guy"— even after editing his book, "Arguing With Idiots."  Reminds me of an upgraded old joke, "What stretches farther: rubber, or the credulity of a sycophant?"  Correct; you can tie the ass-end of your credulity to a tree and walk up a mountain of propaganda.
Now Mr. Beck, who through a spokesman declined to comment, has written his own thriller, an untitled work to be published this spring by Threshold, the conservative imprint of Simon & Schuster.
Anyone who uses a spokesperson to decline comment should at least be able to write a decent thriller, you would think?  Pity that such thrilling work must go forward sans title; we can help. Here, in no particular order, are some suggestions for working titles for "Mr. Beck's" thriller.
A Chicken In the Fox News Den

What the Hell You Mean We're Out of Missiles?

Free To Be Stupid; Free To Fail

The Verge of Moral Collapse

The Tell-Tale Heart of Liberal Sausage

The Severely Injured Romantic

They're Coming To Take Me Away

None Of This Makes Sense

Get Rich Making Fun Of Me

We All Have Our Inner Demons,

Mine Just Happen To Be Horrendously Horrible