We begin our celebration of ZAPADAN '09 with a look back at ZAPPADAN '08, our first blogging foray into the dark underbelly of the emerging world-wide Zappanese culture.  We had hoped to get a working music player up for the opening ceremonies, but it's not getting along with our plugins, and we just won't play unplugged.  So enjoy our reminiscence with a few of your own tunes, Lucille.
• • •
•
by Terry December 4, 2008
What's the ugliest part of your body…
Some say your nose, some say your toes,
But I think it's your mind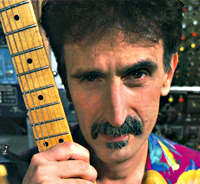 •
•
by Terry December 5, 2008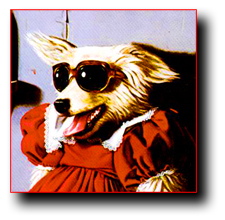 Album covers gave musicians an opportunity to use visual art as an insightful dimension to their music. Zappa's THEM OR US cover features the remarkable artwork of Donald Roller Wilson, which uses themes from other Wilson work starring PATRICIA, in the red smock. The Heinz ketchup bottle and nipple baby bottle are items which appear frequently in Roller's work. It's not surprising Zappa appreciated Wilson's work, as they are similar in important ways.
•
•
by Terry December 8, 2008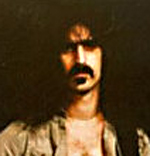 Watermelon In Easter Hay is certainly one of Frank's quintessential pieces. During our celebration of Zappadan it starts to play automatically on any Zappadan article that's at the top of the page… The voice of The Central Scrrrrrrrrrrrutinizer can be unnerving to some…
•
•
by Michael Hart December 8, 2008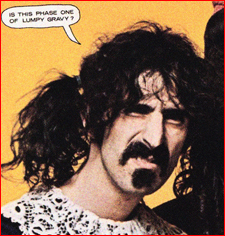 Questions, Questions, Questions, flooding into the mind of the concerned young person today. Ah, but it's a great time to be alive, ladies and gentlemen. And that's the theme of our program for tonight:
It's so FUCKING GREAT to be alive!
•
•
by Saitia December 10, 2008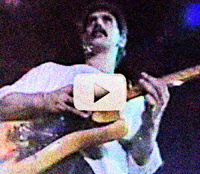 "Some day he'll have to pay."
— Frank Zappa, The Illinois Enema Bandit
Yes, another fortuitous conjunction of Zappadan with Ill-Anoise corruption corrupting absolutely. Rod the Political Enema is back at work today;  stand by for more scatological contributions.
•
•
by Terry December 11, 2008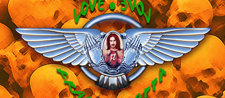 Frank was an amazingly prolific and creative talent, and he generated serious gobs of words and music strung together and put to vinyl, tape, and plastic.  But he ran out of time here.  So we can only guess which of his undiscovered albums might have joined company with Weasels […]
•
•
by Michael Hart December 14, 2008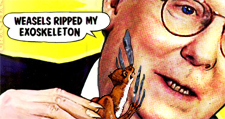 WASHINGTON — Senate Republicans, led by android creep pussbag Mitch McConnell, crapped all over the last day of Zappadan by pretending the anti-American obstructionist bullshit which continues to flow from every pore of the fascist Republican cabal was actually just them insisting on their "…right to participate in the the legislative process."
•
•
by Terry December 14, 2008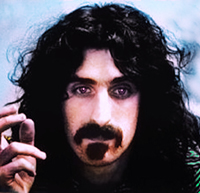 Frank Vincent Zappa, Urantian musician, was resurrected on the third period following his physical death on December 4, 1993. He was as surprised as any resurrectee that comes through here, pretty much a fucked-up agnostic who thought he was just another burnt weenie. But Frank is quick, clever, and smart, and got with the program from day one…
•
•
by Michael Hart December 18, 2008
The Canoga Park Frank Zappadan Celebratory Cotillion got down in their Zappa-gear on Zappadan by celebrating Mammilian Protrusions Wednesday. Festivities began with a continental burnt weenie sandwich breakfast, and moved right into the Mammilian Protrusions Toss. Rigid ninnies are arranged in dangerous arrays in preparation for the nurf mammaries, which are soaked in beer before tossing a pair at the ninnie of your choice.
•
•
by Saitia December 21, 2008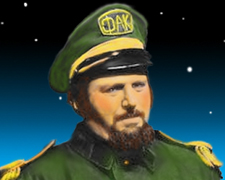 This, as you might have guessed, is the end of the movie. The entire cast is assembled here at the Centerville Recreational Facility to bid farewell to you, and to express thanks for your attendance at this theatre.