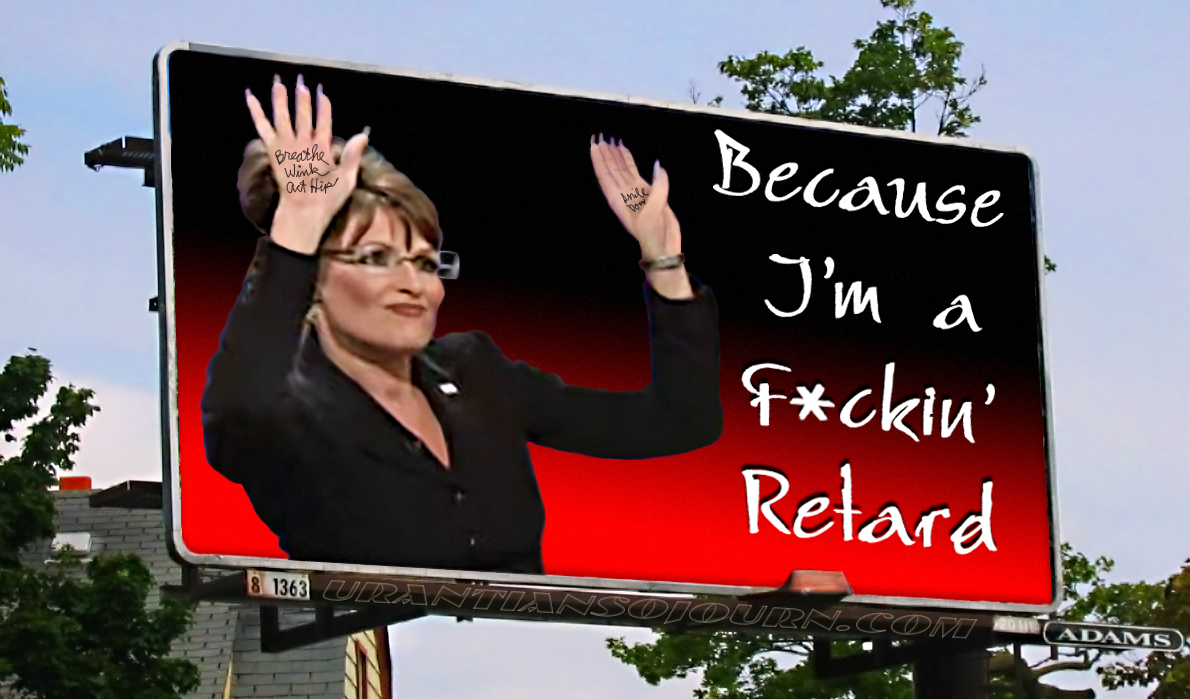 "Stephen Colbert Bump"?
Spotted near the Antelope Freeway this morning…
If you wanna read the scribbles, you must click it
If you see any political billboards, snap a picture and send it in;
and don't worry about it being politically correct;
as long as it's "satire," it's o-f*cking kay.
Stephen Cobert puts the "'tard" in Palin
•
The First Pic has arrived!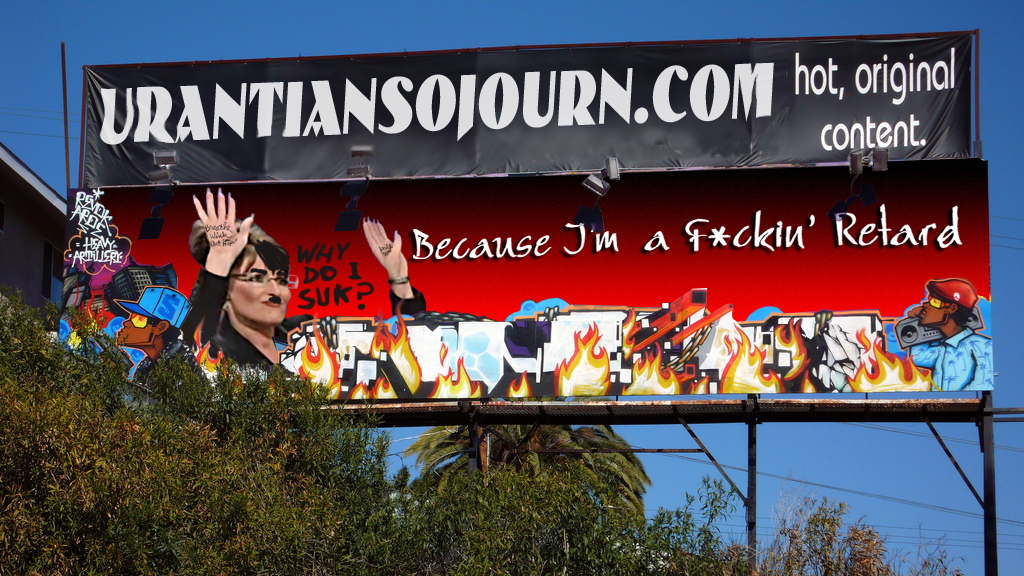 Awesome!  The billboard under one of our banner ads has the F*ckin' Retard ad, and it's already been totally worked by the locals!
This board is next to the 405 north-bound at Hacienda Avenue;  thanks to BottaBingBoy in Fountain Valley!
Click for full retard
Board Three Found in Oakland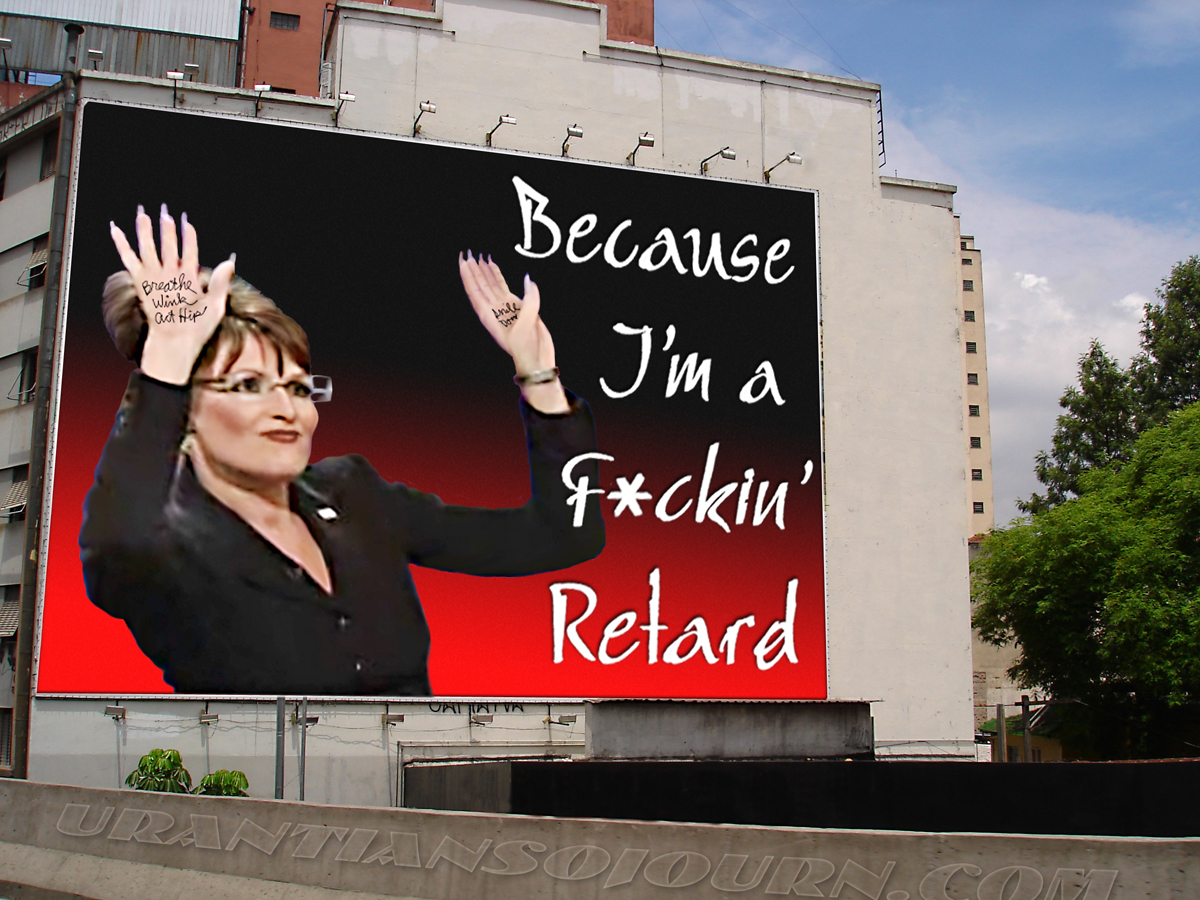 "StreetWeevil" found this massive board near Harrison St. @ 4th St.,
and says it's a miracle it hasn't been tagged yet.
• UPDATE •
Huzza! New Board Four Found in Encinitas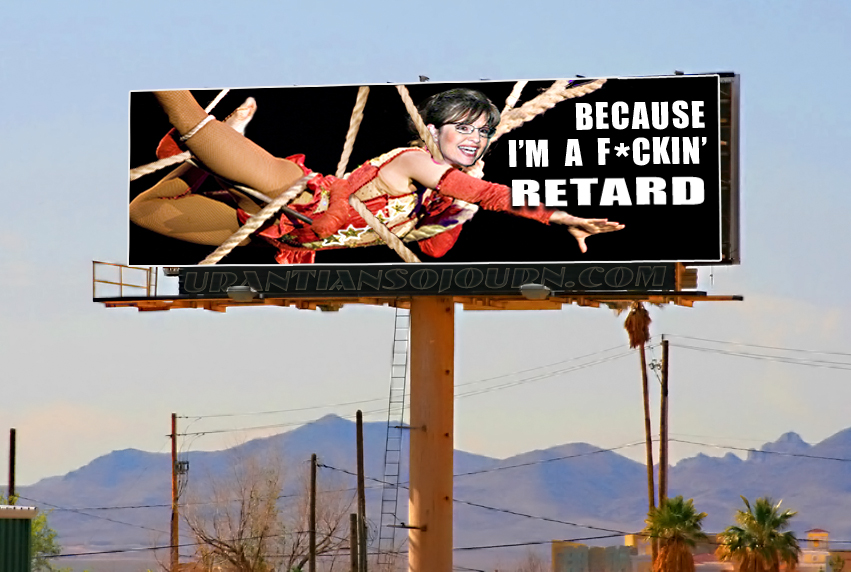 Another design found overlooking the 5 near the Solana Mar Starbucks
Thanks to "Goucho Marx" of Long Beach!
• UPDATE II •
Board Five— This May Be Trending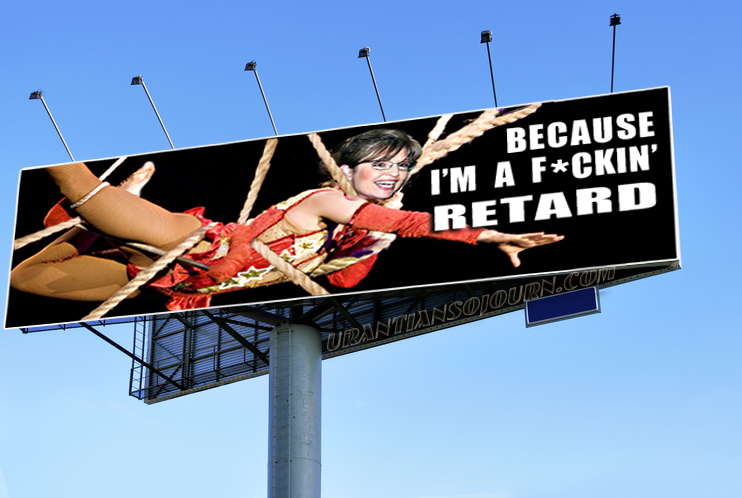 Ventura Blvd., sent by "Maggie."
• UPDATE III •
Board Six— Headed for Full Retard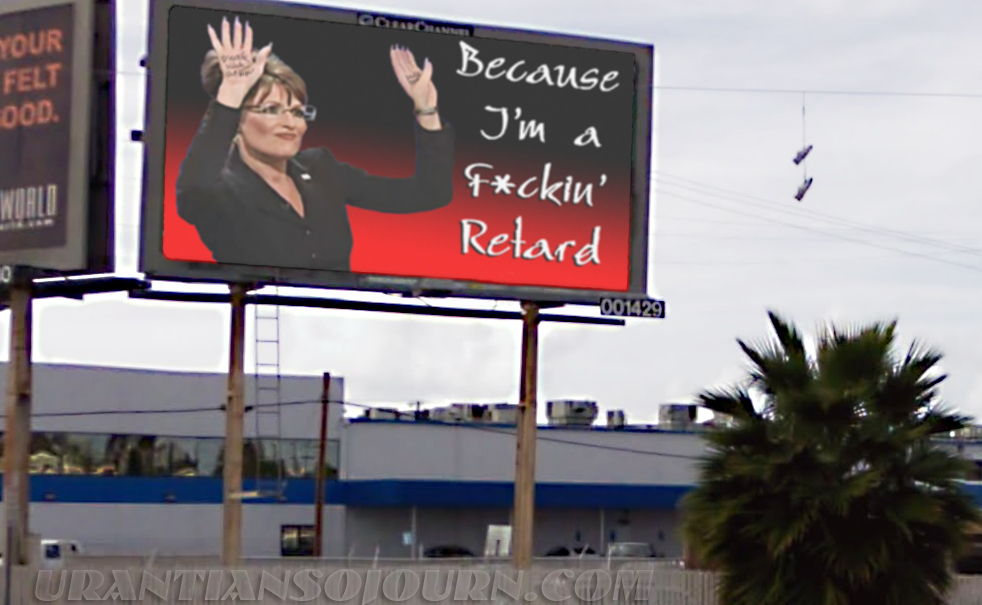 Pacific Highway @ Kurtz St. from Oliver "Ollie" Wendelson

• UPDATE IV •
Cool! Taken by "Mr. Prot" from a moving vehicle northbound on the Bayshore Freeway just past Oyster Point Park. (South San Francisco)
• UPDATE V •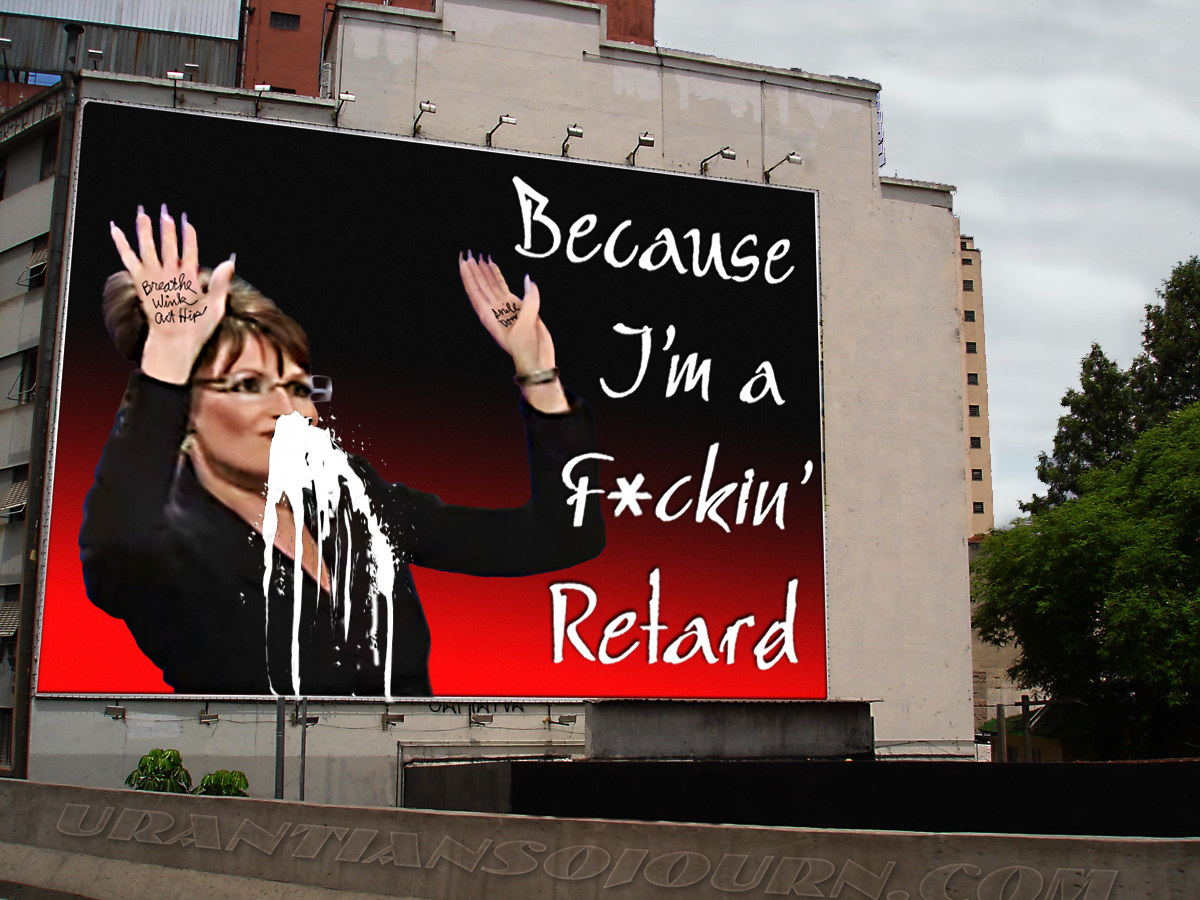 Our new friend "StreetWeevil" sent us an update pic of the board near Harrison St. @ 4th St., and says he is not a suspect or even a person of interest in this heinous but incredibly artistic vandalism of the F*ckin' Retard billboard.
• UPDATE VI •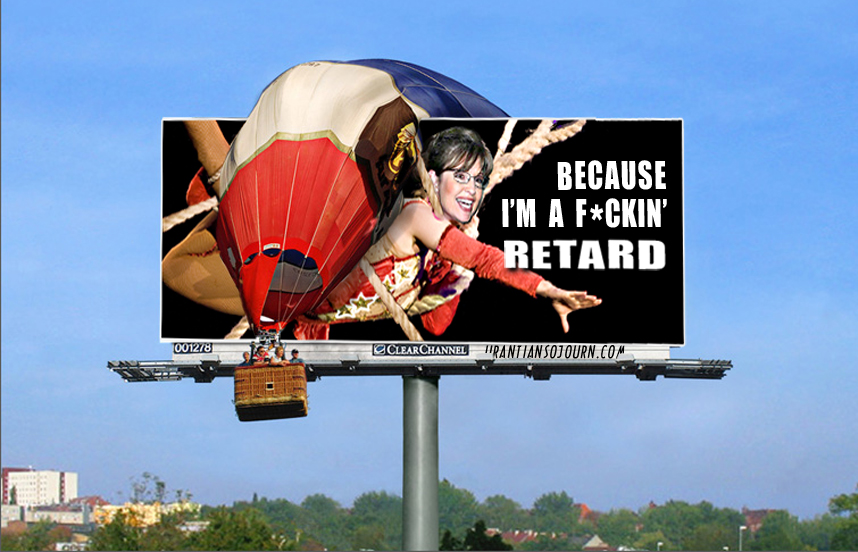 Our good friend nonnie9999 sent this tea-bag 'o hot air from Fort Lauderdale, and the irony is just back-breaking!