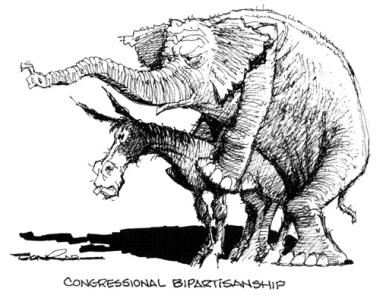 Paul Conrad cartoon censored by the LA Times, 1999
Growing up in LA, Paul Conrad was the first political cartoonist I ever read. He did much to light my political fires.
He'll be missed.
Paul Conrad dies at 86; Pulitzer Prize-winning political cartoonist helped bring The Times to national prominence. His unyielding liberal stance, delivered as savage black-and-white harpoons, bedeviled Richard Nixon, Ronald Reagan and others in power while shedding an uncompromising light on social injustices. He drew for The Times for nearly 30 years.
More here.