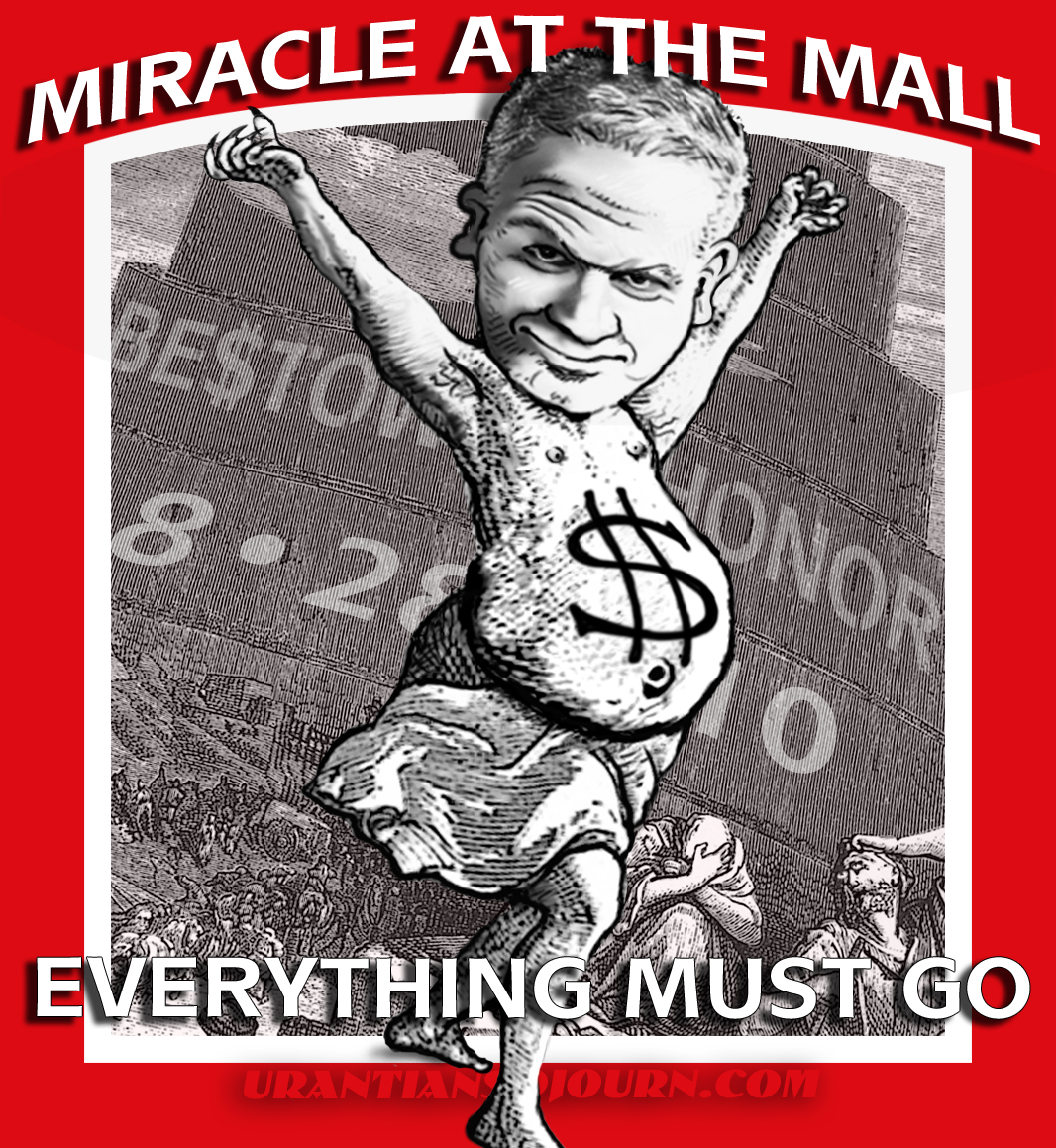 Remember that squadron of Canadian Geese that flew over Glen's [sic] Miracle on the Mall? Neither do we, but now you can jog your memory with this expensive t-shirt homage to The Profit.
What kind of person gives you a Glenn Beck t-shirt in honor of the birth of Jesus Christ?
That would be the kind of person that believes anything hilarious tea-shirt tycoon Glenn Beck says, not because he is a prophet— but because he is The Profit.
Nothing says "Capitalism run amok" like warehouses full of cheap foreign-made unsold crap to remind you that hate is for the Holidays.  And lucky for you, nobody knows more about running amok than Glen [sic] Beck:  The Profit has decreed that his warehouses full of cheap foreign-made unsold crap are an abomination, and everything must go.
Nothing says HATE For Teh HOLIDAZE like a "Dashboard Obama," abnormally $12.95, now only a dollar (currently unavailable).  Three dollar magnets;  all key chains three dollars each;  all stickers two dollars a piece.
And nothing drives home the harsh reality behind being "broke" because you spend all your money on useless shit like a fire and pitchfork sale of $25 autographed copies of Glenn's latest confabulation, "BROKE."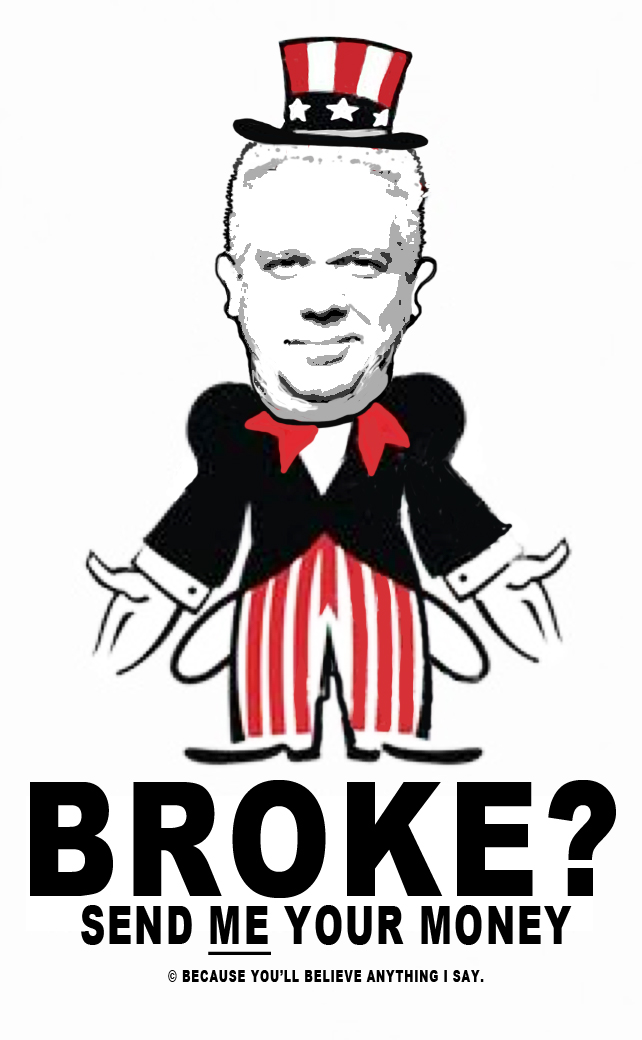 And now this fabulously poignant Monopoly game graphic rip-off can be yours on a Glen [sic] Beck designed XXXXLarge t-shirt— not for Glen's [sic] regular gouge of $27, but a mere $15 lets the world know how you spent your last dribble of disposable income:  you sent it to Glen [sic] Beck.
"Nothing hacks of [sic] a lefty more than a t-shirt that dares poke fun at The One, denounce Woodrow Wilson – or simply says Glenn beck [sic] on it. Further annoy an already angry at the world lefty with any one of Glenn's fantastically antagonistic t- shirts…"
After all, what could be more celebratory of the birth of the Son of God, the Prince of Peace— than one of Glen's [sic] "fantastically antagonistic" t-shirts?  That's easy— TWO "fantastically antagonistic" t-shirts.  Or Mugs. Or polo shirts. Or sweatshirts. Hats. Necklaces. Tapestry Pillows. Etched Glasses. Christmas Ornaments from China.  Tote Bags.  Jacquard Scarfs.  Steel Water Bottles.  Holiday [sic War on Christmas Alert] Cards.  Condoms.  Rat Traps. Toaster Ovens.  And what better way to welcome extended family home for the Holidaze than have them wipe fresh dirt on your brand new Glenn Beck "Sick Twisted Freak" Doormat.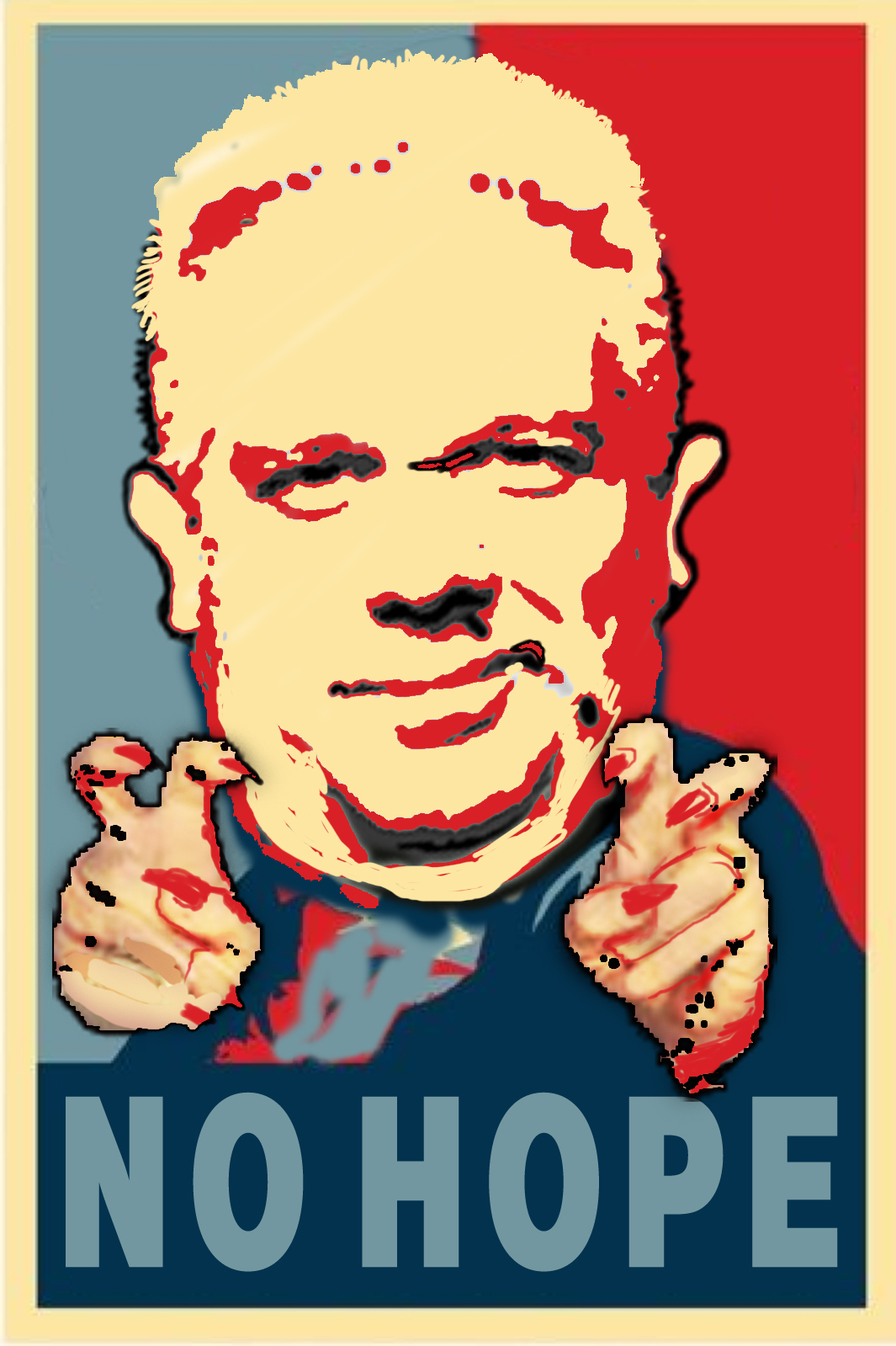 Glenn can't stress enough (ha ha) that the process of destroying America begins at home.  Recommit to living each day of your life focused on the same values of our founding fathers as interpreted by Glenn, and insist that all others do the same.  A great self-reminder and a great argument starter is Glenn's Faux Faith, No Hope, Chump Charity gear.  Everything from a Glenn Beck Faux Faith, No Hope, & Chump Charity Mug, to a Glenn Beck Faux Faith, No Hope, Chump Charity tote bag.
Another Glen [sic] Beck original design tee with the "Don't Tread On Me Snake" in the form of a long noxious turd wearing Glenn's head, marked with the year Glenn Beck left WRKA in Louisville abruptly after a "dispute" with the management.  Marketing has it that it is the very same smelly shirt Glenn wore on stage throughout the No Common Sense Comedy Tour.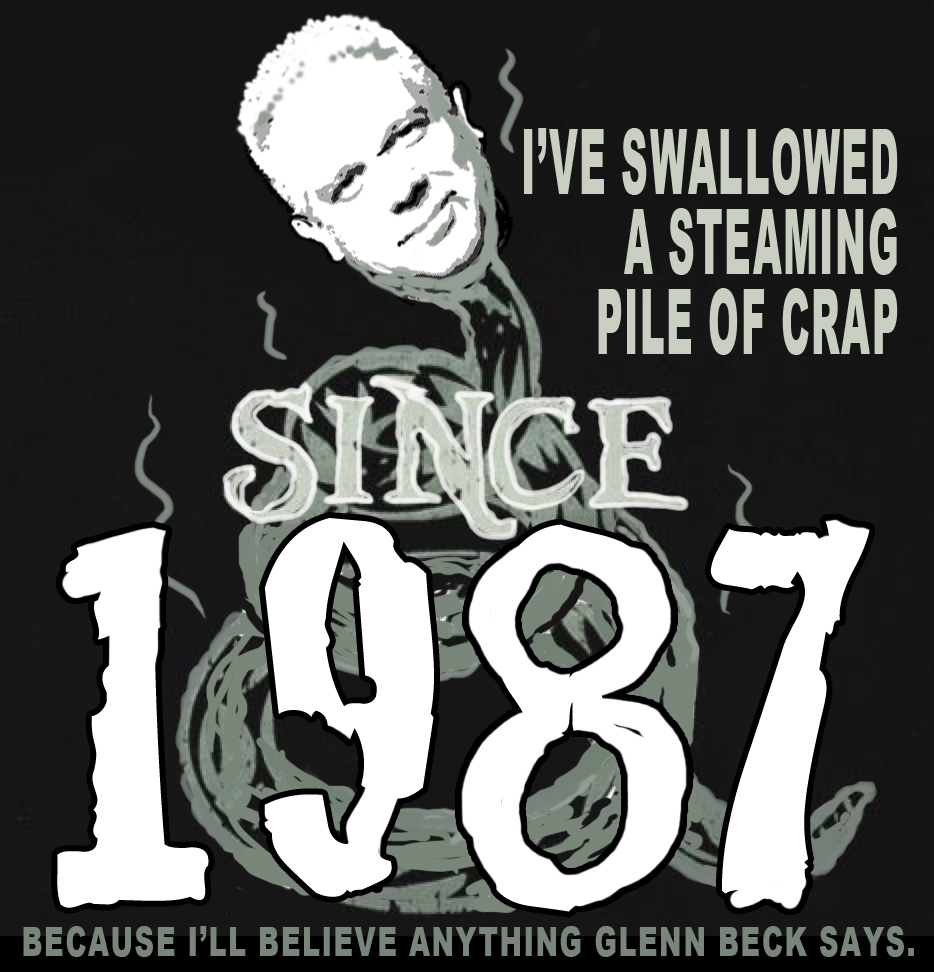 Nothing says "hey government, you suck" quite like it. (Because you'll believe anything, morons.)  Well, except a shirt that actually said 'hey government, you suck'— but that would be a reallllly crappy t-shirt. Pretend you look cool and needle the big government, soon-to-be ex lover in your life— it doesn't get much better than that.  Seriously.
Do you love freedom?  Are you fed up with Americans who think they know something you don't?  Hate Liberals and Progressives with a well-nigh insane and homicidal hatred?  Do you wear clothes?  Perfect!  Glenn has a brand new t-shirt that is sure to satisfy 100% of your need to pretend you're a true American devoted to freedom, and finally make your empty, angry life complete!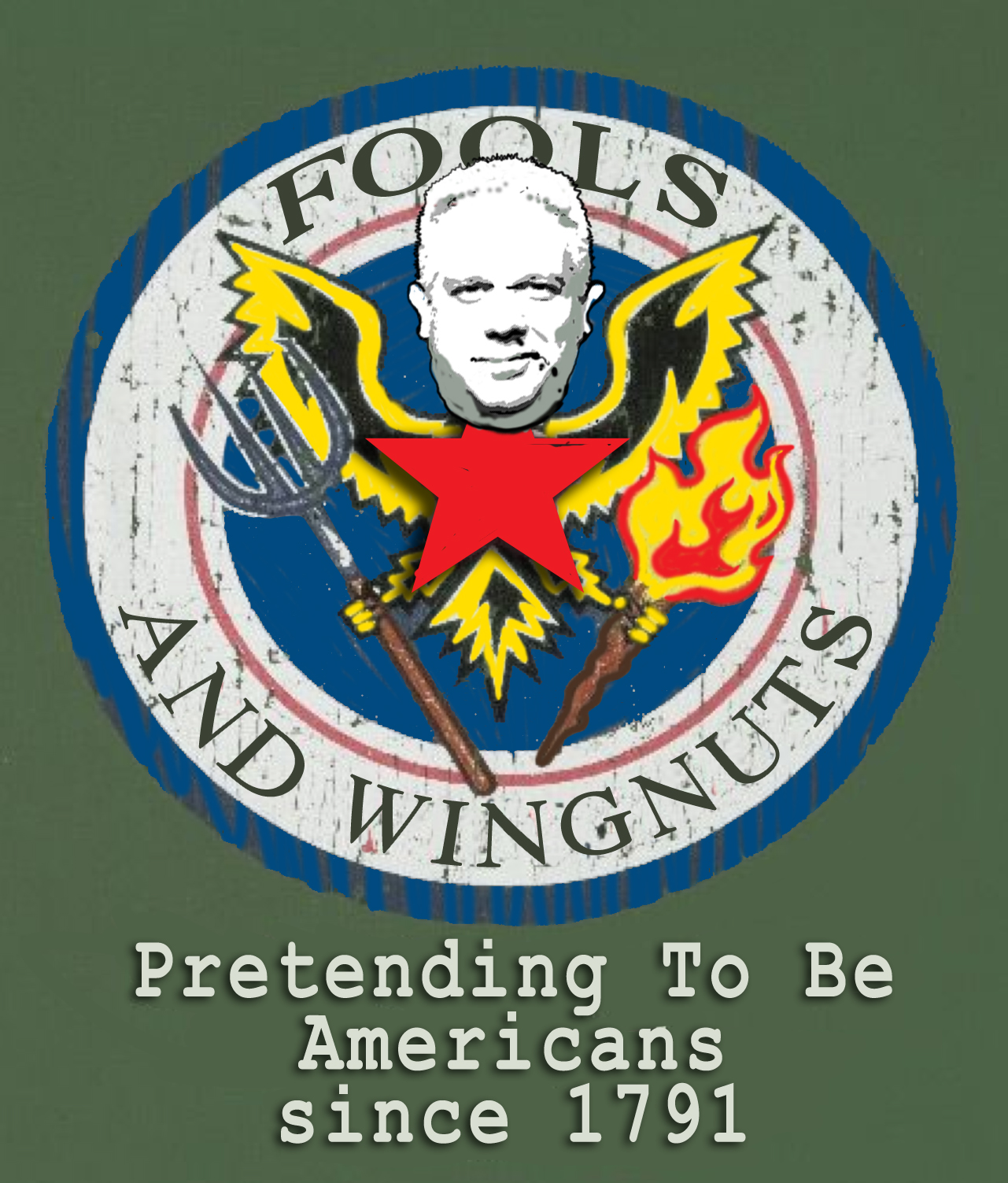 It's Glenn's sardonic slap in the face to "FOOLS and WINGNUTS— Pretending To Be Americans Since 1791."  Sure, signing petitions is one thing, and the democratic process of voting for qualified candidates is another, but nothing sends your anti-American message home to your librul Murican neighbors quite like a pointy farm implement and the threat of arson.
Glenn's freshly updated signature sign-on is beloved by long-time fans, confusing to intelligent folks, and evidence to the frequently evidence-challenged liberal bloggers— but most of all it's just really fun to say— especially at Christmas dinner!  Say it loud with a Glenn Beck Sick Twisted Insane Freak T-Shirt.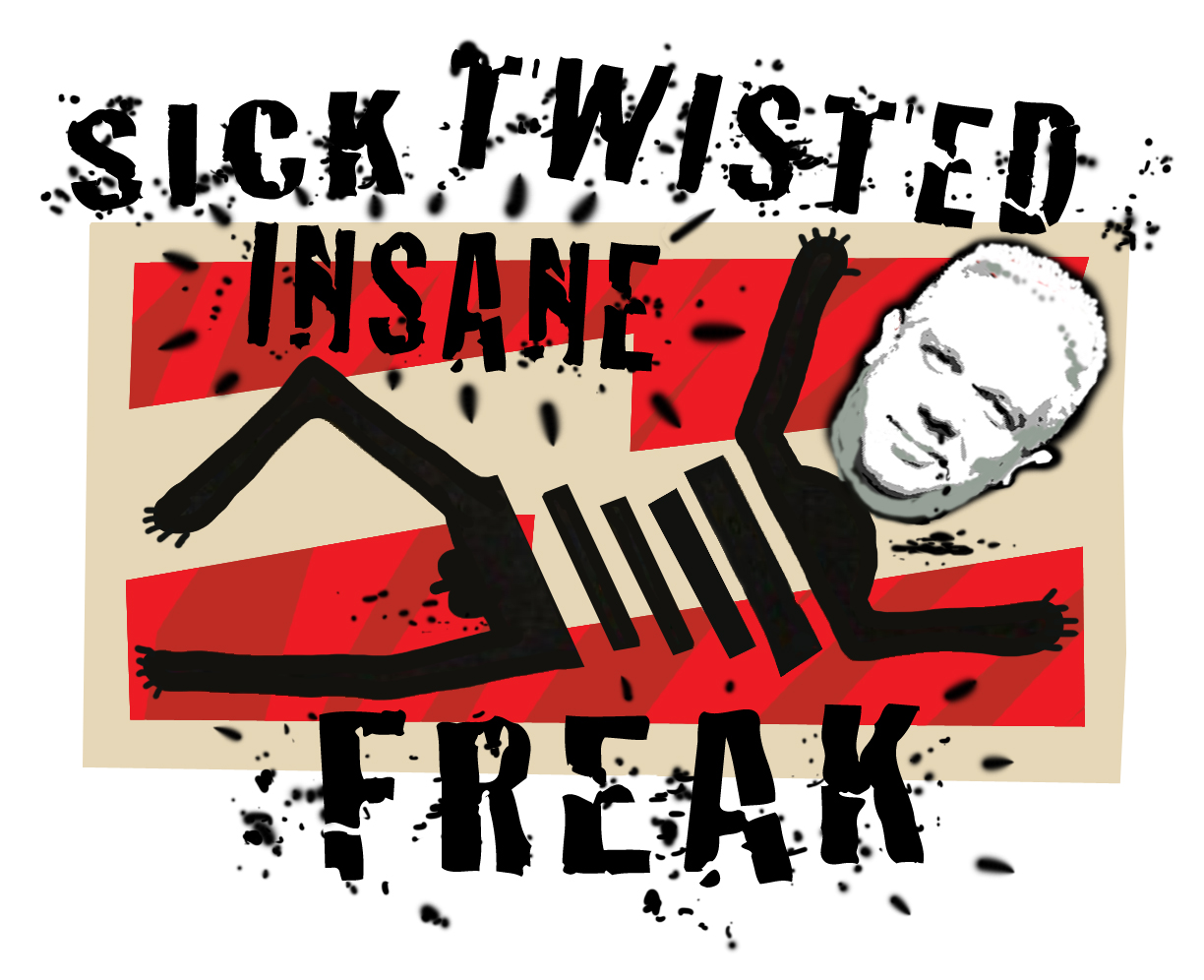 Forget the stupid racist bullshit story behind that "The Bees Know" nonsense— this is the real deal. Who but the Beast-Master hisself— Satan— could use a tool like Glen [sic] Beck to bring progress towards a brighter future in our country to a screechy halt.  THE BEAST KNOWS tee is a look underneath the hood of Glen's [sic] motives.  Deal with it.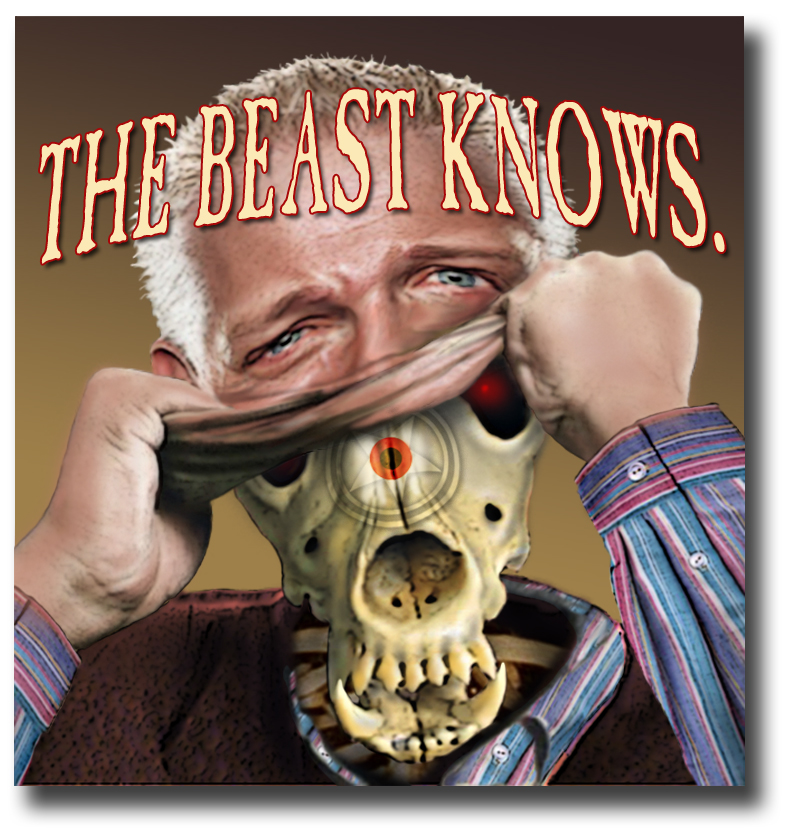 And finally, and we mean finally— the cat is out of the bag— or we should say the financial genius of Glen [sic] Beck is out of his bag— Glen tells us how it really is in this full-color shellacking of his ignorant following, "It's About Teh Munny Dumb Asses."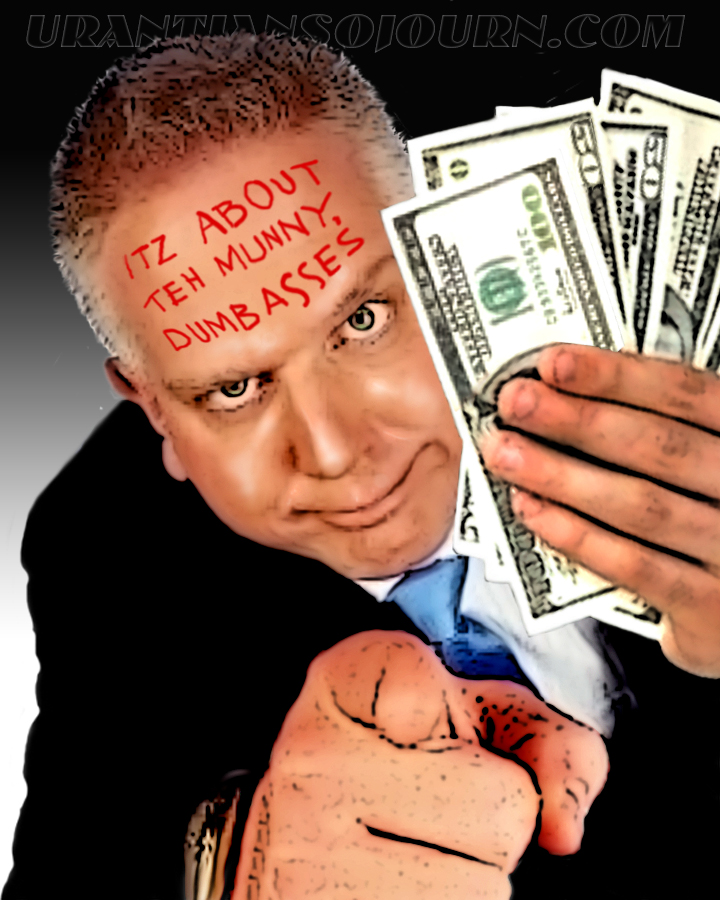 Now get shopping.