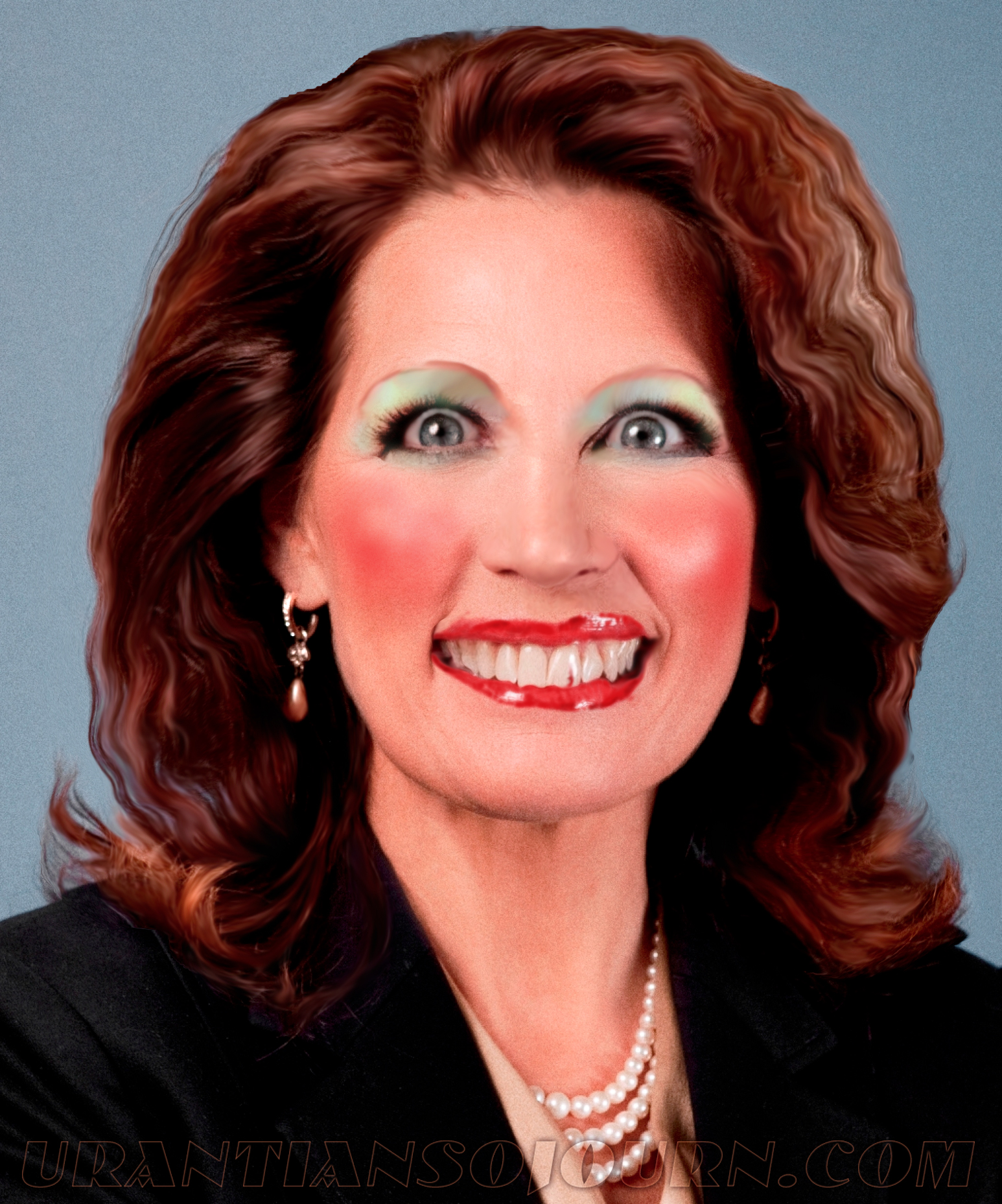 STILLWATER, MN — Thank God!  In their finite wizdumb¹, a slim majority of the conservative Reptilicans of Minnesoda's [sic]  sixth district have squeaked out an answer regarding the employment of their premier flying rodent guano repository suppository.  That answer?  A 500+ or – vote mandate to keep her busy finding commie Muslim monsters under her bed, or anywhere else she might imagine they could hide.
And for that we thank them. Because without Michele and Marcus, we would have lost a pair of nutters who are simply the best possible example for exposing the toxic lunacy of the right-wing politics and religion cocktail.  It's still the all-too-popular power-drink of choice for the tea-totaling fundamentalist evangelicals, who are bound and determined to wind up in a FEMA re-education camp.
Is that so wrong?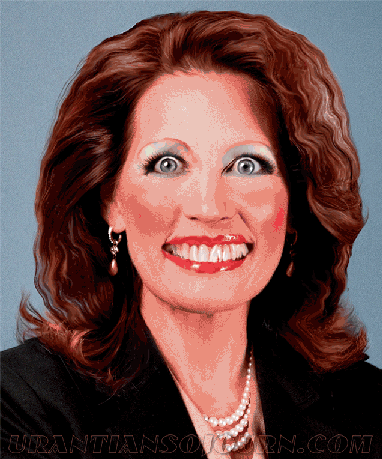 ¹ wiz•dumb
noun
the quality of theoretical experience in the alternate universe, alternate universe knowledge and judgment; the quality of what passes for being wise in the alternate universe.
• the soundness of an action or decision with regard to the application of such experience, knowledge and judgment in the alternate universe: some questioned the wizdumb of the term legitimate rape.
• the body of knowledge and principles that develops within a specified fringe of society or period in the alternate universe: the traditional frakking wizdumb of the radical right.
* Yes, his win; he 's the man, remember?