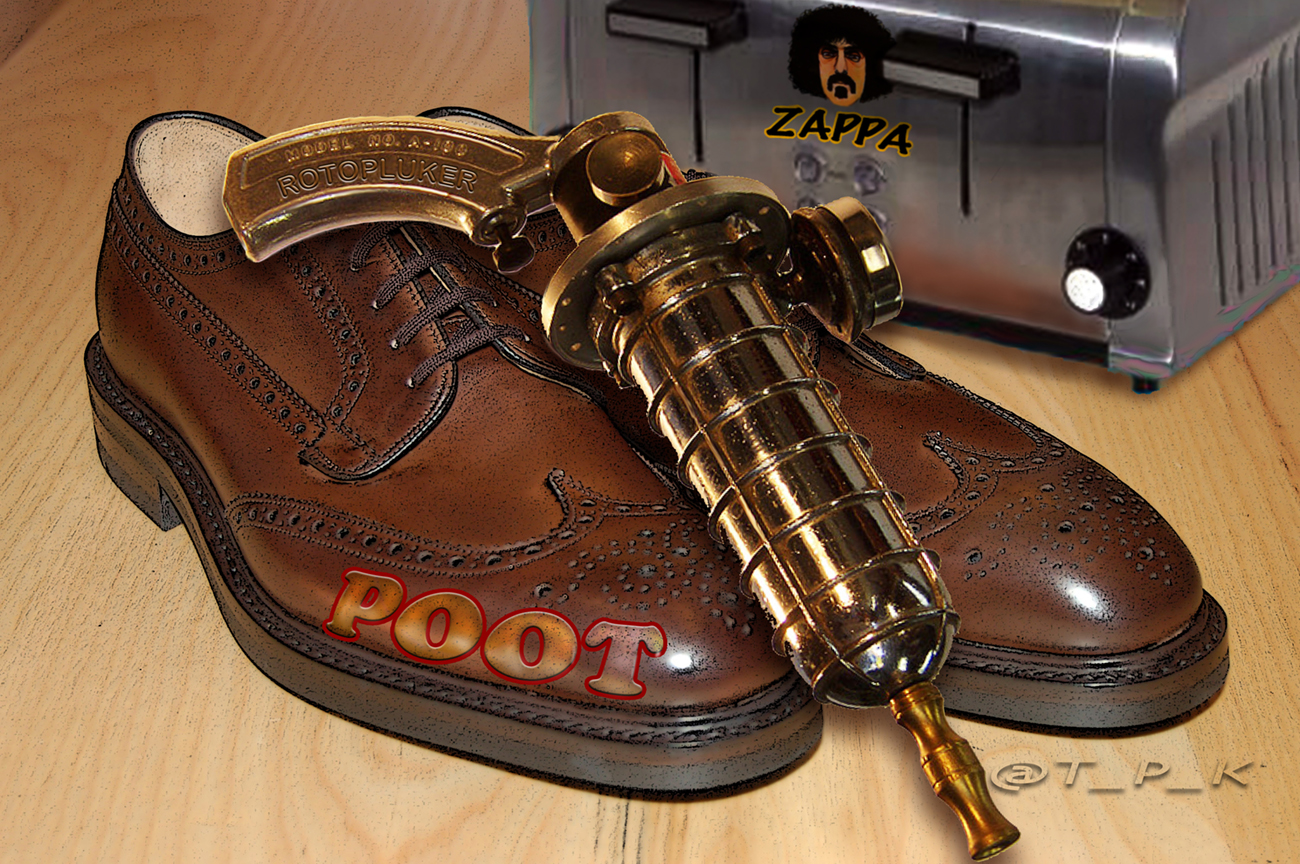 Just in time for Zappadan: The new Grafton POOT; the A-100 Hand Rotopluker; and the limited edition Toast Master 4000.
The Grafton is one of our most popular shoes. A timeless brogue, sensible and versatile, at home around the pool, City Hall, or the White House lawn. We've now added the Grafton "POOT"— hand embossed in Pumpkin Gold with Spring Prune surround, on Cigar Nevada Calf above Desenex soles; a great addition. . . $1695
Shown with the modern classic A-100 Hand Rotopluker™, in stunning Wazzoo Bronze, fully charged with the exclusive Infinity Cell capable of producing upwards of a 180 thousand separate lethal discharges. . . $70,000
Accompanied by the limited edition Zappa Toast Master™ 4000, Neon Moon stainless steel enclosure with four industrial ultra-slots, and a 120 watt Peavey Power Dial with individual slot amplifier controls— guaranteeing toast that will respond to you. . . $1495

BROWN SHOES DON'T MAKE IT
Munich, 1979-03-31 Soundboard recording.
Frank Zappa — lead guitar, lead vocals
Ike Willis — rhythm guitar, vocals
Denny Walley — guitar, slide guitar, vocals
Warren Cuccurullo — guitar
Tommy Mars — keyboards, vocals
Peter Wolf — keyboards
Ed Mann — percussion
Arthur Barrow — bass
Vinnie Colaiuta — drums
We're only in it for the money.
—Frank Zappa