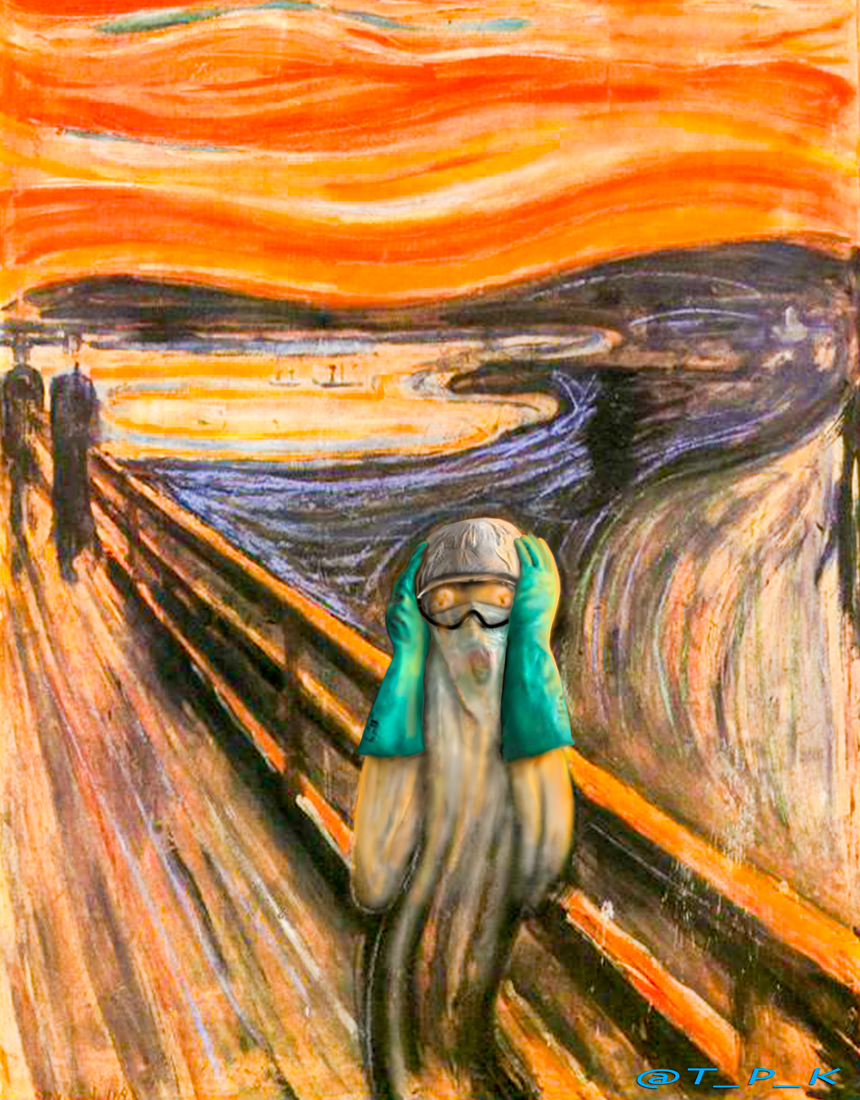 THE EBOLA RIVER BRIDGE*
BECAUSE:  FEAR
The poor people are coming for your money.
The black people are coming for your stuff.
The brown people are coming for your job.
Obama is coming for your guns.
The yellow people are coming for your real estate.
The Commies are coming for your country.
The feminists are coming for your fetuses.
The gays and lesbians are coming for your sons and daughters.
Ebola is coming for you.
The devil is coming for your soul.
God is coming for what's left.

—The GOP
*Original work by Edvard Munch:  The Scream Of Nature  Oil, tempera, and pastel on cardboard  36 in × 28.9  1893.
The Ebola River is in northern Democratic Republic of the Congo, it is the headstream of the Mongala River, a tributary of the Congo River.  The first cases of the Ebola virus were reported nearby and the disease was subsequently named after the river.
 H/T to @KennettDems for the GOP fear mongering meme.